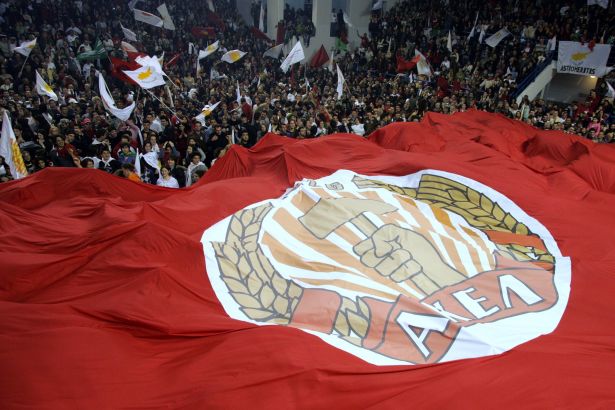 AKEL released a statement denouncing the EU-Turkey agreement saying it represented EU's "cynical and insensitive" approach to the refugee issue
ICP, 25th March 2016
In a statement by Central Committee Press Office, Progressive Party of the Working People (AKEL) denounced the EU-Turkey deal on the refugee issue. AKEL reminded the EU's role in the creation of the "suffering" of the war in Syria and pointed out that the Agreement represented EU's "cynical and insensitive" approach to the victims of the war.
AKEL criticized Turkey's inclusion in the list of "safe third countries" which EU is planning to return refugees, stressing  Turkey's being  not a "safe country" even for it's own citizens.
AKEL explained it's position on the crisis as "respecting the Geneva Convention and International Law on refugees, abolition of the Dublin Regulation and implementation of a refugee hosting program in the EU."  AKEL ends the statement demanding the NATO's withdrawal from the Agean Sea.
See the link for the full text of the statement.
The bargaining between the EU and Turkey on the immigrant crisis had triggered a backlash from international community in the previous weeks. Turkey, demands the abolishment of visas for its citizens and asks for 6 billions Euros of "financial assistance"to be used in bufferring  the Syrian immigrants who seek transit through the Western European countries. EU, intends to use Turkey as a filter to slow down the rush of immigration and allow the specific transit of the young skilled workforce to EU countries.
euro2day web site released written records of the deal between Turkish President  Erdoğan and the President of the Council of EU Jean-Claude Juncker. The records revealed the hidden points of the bargaining. According to the records, in a meeting after the G20 summit President Erdoğan asks Juncker if the EU would give 3 billions of 6 billions of Euros as advance payment or else he would "open the border with Bulgaria and Greece and allow the immigrants to transit."
EU has been accused of violating the international laws on the refugees by international centers. United Nations High Commissioner for Refugees (UNHCR) declared they would not be part of the EU-Turkey Agreement.
The Communist Party, Turkey (KP) and the Communist Party of Greece (KKE) had also made statements on the issue, insisting with the anti-imperialist position and in solidarity with the Syrian people.
See the link for the story on ICP