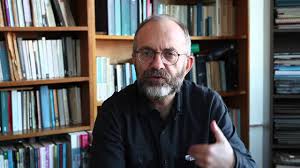 Interview with Kemal Okuyan, General Secretary of the Communist Party of Turkey (TKP) reviewing the July 15 coup attempt at its first anniversary
ICP, 15 July 2017
soL news portal interviewed Kemal Okuyan, General Secretary of the Communist Party of Turkey (TKP) on the day of the anniversary of the last year's failed coup attempt in Turkey.
soL: Do you agree with the "controlled coup" argument after a year passed from the coup attempt? In recent days, there has been a lot of supporting news and commentary took place in the world media that supported Kılıçdaroğlu's argument. Do you think the term controlled coup captures the reality well?
Kemal Okuyan: No. This means that Erdogan dominated all the critical points of state institutions on July 15, 2016, that he took risks by relying on his dominance and ruled the coup attempt personally after a point; the issue is not that simple.
soL:Is it not possible that someone on behalf of Erdoğan did this?
KO: When we argue against these arguments, we do not ignore the facts that are allegedly grounded. It is just there is a very big mistake in the systematic created, in naming it.
soL: Like what?
KO: First, it is almost impossible to stage a scenario in Turkey which is very fragile and where there are hundreds or even thousands of actors by minimising the risks - then why he would need something like that or Erdoğan is a genius with enormous powers. But neither is true! A political murder, a sabotage, a massacre ... In the past, there are countless examples that governments want to take the information of such actions and crush the opponents. This happens. But July 15 is a complex and comprehensive attempt. This attempt was not led by a power external to the AKP but by one of the most critical elements of the coalition that supported and brought the AKP to power. There are limits to "controlling" this and it is very, very risky.
soL: Is it possible that they thought "let them do it, they would not succeed after all and we would reinforce our power?
KO: On July 15, four people critical for the power, Tayyip Erdoğan, Binali Yıldırım, Hulusi Akar and Hakan Fidan, were hanging around that was not really secure. Armed personnel were around these people. You can control fifty people, but when you encounter with one uncontrolled element, it is over! If it is not a total lie that there are factions within the state and AKP coalition, naming it as a "controlled coup" is not a right, objective option.
soL: It is argued that Akar and Fidan are the ones who controlled the attempt. Also, many findings supporting this argument were revealed to the public.
KO: From the beginning, we have said that this coup attempt could be an informed one and some critical actors could have played both sides. There are many strange things that need to be explained regarding the movements of Akar and Fidan on July 14 and 15. This can show a kind of "control" on one hand, and a "disintegration" on the other. What happened in Turkey supports the second scenario. July 15 is a good example to reveal the pathetic condition of the capitalist state of Turkey.
soL: But isn't it true that Erdoğan has become more powerful after July 15? He benefited from this.
KO: On the morning of July 16th Erdogan was not strong or anything. TSK [Turkish Armed Forces], which he tried to connect himself for years by the way of liquidation, had come to the point of disintegration; he needed the support of Kemalist officers who he tried to liquidate; the situation was not better in the judiciary system and foreign relations bureaucracy. Erdoğan was a leader who realised that none of the imperialist countries that treated him good protected him and that the US did not need to hide the impact of one of its factions. He was a leader who panicked because of that. His image of being a great leader was shaken.
soL: If so, how did he overcome this crisis?
KO: The system could not create another leader. It is clear that the coup attempt targeted Erdoğan himself; the aim was to detain and try him so that his advantage of being the leader would be eliminated. Therefore, the aim of the coup mentality, if not the coup itself, was an AKP without Erdoğan. The greatest weakness of the coup attempt was that it had shown a TRT speaker against Erdoğan, a visible and ambitious leader. This fits very well with the Gülenists' implicit, conspiratorial style; but it is not realistic. Especially when they couldn't capture Erdoğan himself, a coup with a 'UFO' characteristic has no chance to succeed.
soL: So you are confident that the coup attempt was done by Gülenists.
KO: It is nonsense to argue that Gülen's sect was not behind this attempt. It is clear that there were other actors but they were in the centre. Also, it should be known that some allegations put forward have been created by Gülenists. They know how to do this. After the coup attempt, both Gülenists and the AKP threw out misleading information; so we need to turn to the general tendency and Marxism for our own mental health.
soL: My question was more about the after-coup process. If Erdoğan came about less powerful from this event, how did he manage to stay?
KO: The very first addressee of this question is Kemal Kılıçdaroğlu, who argued it to be a "controlled coup". He and his party were responsible for selling the dilemma of "Erdoğan or Gülen" to the anti-AKP base. There used to be a wide difference between being against coups and supporting Erdoğan. This difference had been closed with the public meeting in Yenikapı. And then, after the damage was done, they complained about the "palace coup". After they said, "you can stage a coup, we would not object"…
soL: Why have they turned to a more effective opposition?
KO: Because a new strategy has been developed.
soL: Who developed this?
KO: A strategy is not developed by one person, or three people by putting heads together. Turkey has an important economic and political place within the imperialist system. In Turkey, conflicting fractions of capitalist hegemony have common class interests and these interests unite against the working class. As Erdoğan always reminds, it is these interests that are served for every time.
However, the world system also has serious and unresolved internal contradictions, and despite these contradictions, they can stand side by side for common interests. There is an increase in the number of those who prefer a Turkey without Erdoğan among the strong actors of the world system, we can say, for 4-5 years. This is a tendency and a number of mechanisms are moving in the direction of this tendency; they can flow into a common pool or go against each other. To sum up, the strategies have an objective ground and there are decision makers and practitioners acting on that ground. We can talk about them in total. Yes, there is a constant search for an AKP regime without Erdoğan in Turkey and a strategy has been developed.
soL: Was the July 15 attempt a strategy?
KO: There is no doubt. It would serve the interests of the international capital. Fethullah Gülen said that if the coup had been successful, he would return to Turkey as Caliph, and declare Islamic State in Turkey. These are meaningless. The coup would shake up the reactionary extremes of the AKP, dampen the reaction in the society and try to make the AKP's destruction permanent. At least it was the intent. That is where the uncertainties and oddities of the coup attempt are derived from. Because they would continue with the AKP. That's why Erdoğan can not shake the inside of the AKP. It is unclear what will remain if he does!
soL: If international capital is so determined why does it fail?
KO: Because there are enormous internal contradictions. Everyone ignores China and Russia when the world system is considered. However, they both disrupt the imbalance of the very serious capitalist economies and the system. Erdoğan benefits from it. Erdoğan also benefits from Germany-US contradiction. There is no international winners and victims here, there are international winners and international winners. Let us add Turkish capitalist class there. They are also international players.
soL: However, we can still speak of countries with more influence over Turkey. Like the US and Germany ...
KO: Let us include England. Aside from internal contradictions and worries, their biggest problem was being unable to create an alternative. Within the last period, they have wanted to bring all the "Western" elements of Turkey, social democratic, liberal, nationalist, or Islamist together against Erdoğan and make Turkish politics "controllable" by a social opposition that is willing to make a minimum correction to an uncontrolled power. There is a strategy here.
soL: Then Kılıçdaroğlu walked for this strategy?
KO: I cannot know that. His personal intention, how he decides, what he wants to do ... But it coincides with it. We have to say this. There are leftists who ignore these strategic steps or say "it does not matter, we can do something else tomorrow". Life is not that way. Some stains do not come out by investing in losing your memory.
soL: If so why did Kılıçdaroğlu go with Yenikapı spirit on July 15th?
KO: First, a test that everyone in Turkey thinks to be possible had been unsuccessful. This trial was not seeking political or social support. It relied on the anti-Erdoğanizm in the society and its own political connections. If the coup had been successful, they would not be bothered by the criticism that "democracy should return immediately". As I said, we are talking about a group that is used to hide its actions. Secondly, I've told before, we are not naming an organisation called FETÖ. Because the Gülenists in Turkey was an official organisation that united the state and the social sphere for a while. Whether it is a parallel or a terrorist organisation, that is the problem of those who are involved in it. In Turkey, you cannot separate the political and economic actors of the system from the Gülenists. It is the truth that embraces everyone. And the total reflection of the Gülenists was to join the cursing ceremonies against the coup plotters. Everyone did the same. We are talking about internal forces, not counter-forces.
soL: Back to the beginning, aren't there so many questions waiting to be answered about the coup attempt?
KO: There are countless questions. So many things that we do not know ... But it does not necessitate to abandon what we should say. Politics is not a mystery. We do not write detectives. We are trying to show the main trends. What we said on July 16-17 was not crafty, but reactions that should be given in the nature of a communist party. When we look today, we see that these trends are getting stronger.
soL: How do you see the position of the capitalist class in Turkey on July 15 and after? TOBB stated that "after July 15, we have grown 5 percent". Erdoğan sent a message to the capitalists by saying that we banned the strikes for you. Also the wealth fund... What do you think about all of these?
KO: Erdoğan had to give more to the capitalist class he always served to get out of this difficult situation. In fact, the capitalist class always shows a win-win approach. After the coup d'État of September 12th, they won a lot but this does not change the fact that Demirel served for the capital. For this reason, we argue that a class-based approach is essential. Each solution reproducing the system has to take the support of the big monopolies. It is difficult to oppose to this system, but it is not difficult to act "independent" within this system. After July 15th, the capitalists have been revived. Emergency rule and "strike-free" life for the capitalists were golden opportunities. Erdoğan realised that he was weak, and he transferred funds to some capitalists against whom he was ready to fight before.
soL: Then why are the capitalists unhappy?
KO: Capitalists are not unhappy, they are worried. Erdoğan wins the hatred of the dynamic sections of the society. If this cannot be solved, it will have devastating consequences for the system. A society cannot always stay quiet when the capitalists clearly say "we advantaged from this" or when the government says "we are working for the bosses". This, of course, depends on our efforts. That is why we are walking against the current once more. We do not have to help the ruling party that says "Erdoğan first" and the opposition party to keep this goddamned order. It is someone else's business.