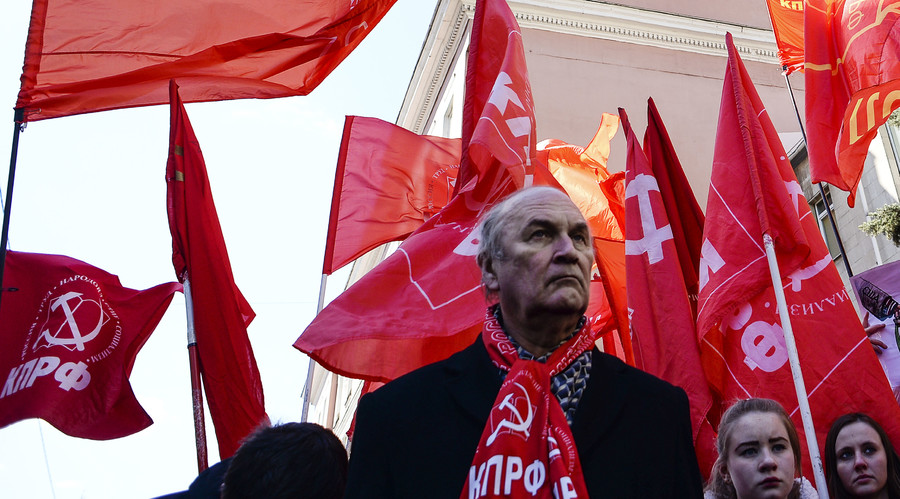 Communist Party of Russian Federation (CPRF) announced that they will unify the "patriotic forces" under the program of "left-centrist" in the upcoming elections. 
ICP, 10th February 2016
The Communist Party of Russian Federation (CPRF) has announced that they will counter the "pro-business" program of the ruling United Russia  with the unification of "all patriotic forces" under the "leftist-centrist turn" program.
In the upcoming State Duma elections on 18th September 2016, CPRF is considered to be the main competitor of the ruling party, United Russia.
The Prime Minister Medvedev had named CPRF as their main competitor at United Russia's recent convention. The convention has shown that the ruling party intends to give up populist or social oriented economic program of recent years and turn to a directly market oriented program after the September's parliamentary election.
"We think that the moment of truth has arrived, it is very important that the party of power starts a direct dialogue with popular patriotic forces, that debates are held live on television in which they demonstrate two programs – the one of the ruling party and our program, the program of the popular patriotic forces,"  told CPRF leader Zyuganov to the reporters of Russia Today.