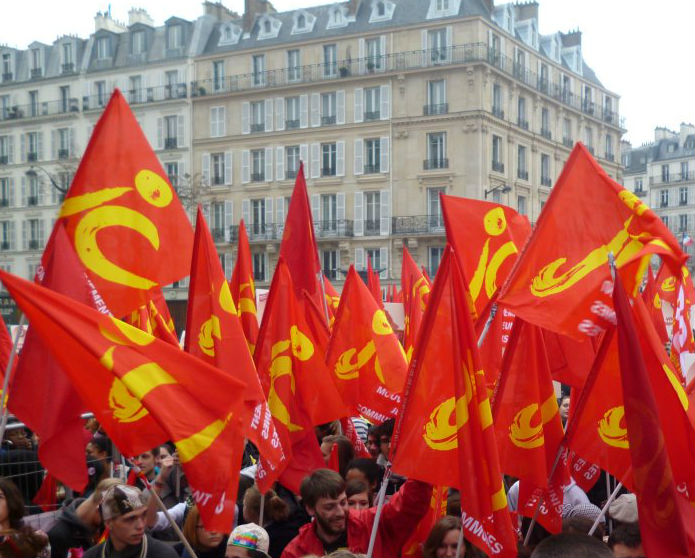 French Communist Party (PCF) and Communist Youth (JC) members were attacked by Zionists when they removed an offensive banner on the scene of the Paris attacks.
ICP, 23rd November 2015 
On  the 19th November, members of the PCF and the Communist Youth organization (JC) were attacked by Zionist Jewish Defense League (LDJ) members, while they were removing the banners of the National Front (FN) on the Boulevard Voltaire, where one of the suicide bombers of 13th November had detonated his bomb vest. 
The members of the LDJ stated that they were "disturbed" by a keffieh, a traditional Middle Eastern headdress, which was worn by one of the communists and demanded it to be pulled out. The fascists attacked three members,ncluding an elected member of the 11th Arrondissement of Paris, who did not yield the threats.
The young communists stated in a declaration that in the aftermath of the terorists attacks of 13th November, which aimed their district as the symbol of living in harmony and brotherhood, this additional violence is unacceptable. They underlined that they would propose a resolution to the Council of Paris in December for the dissolution of the extreme right movements including the Zionist LDJ.
They stated they would never leave the walls of Paris to the words of hatred.