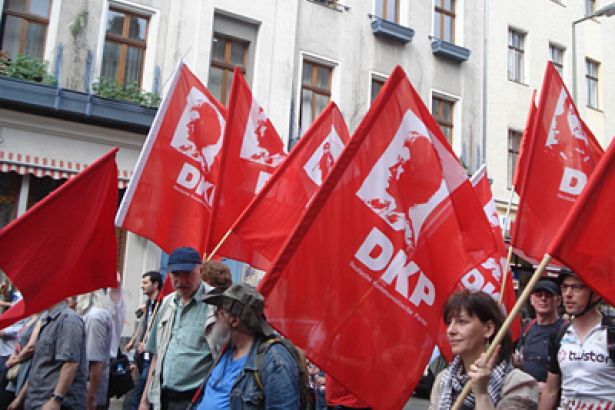 The German Communist Party (DKP) agreed upon ending its observer status at the Party of the European Left. [ES]
ICP, 1st March 2016
According to the soL news portal, The German Communist Party(DKP) declared that it has ended is observer status at the Party of European Left (EL) by a decision at its  21st Congress.
The reason of the termination of the observer status is said to be EL's approval of the EU system, which communists struggle to overcome. "EL had also approved a protective responsibility for the military interventions to countries violating human rights, in the past" stated the decision. 
"The EU has always been an imperialist entity form the beginning. Today imperialist leader countries are using the EU in their competition with US. Yet this union plays a role in sustaining the hegemony within Europe and securing the exploitation of the periphery countries." 
said DKP leader Patrik Köbele in an interview at Die Welt.
DKP had joined EL as an observer as a CEC decision in 2005. In its latest congress last November Patrik Köbele and the CEC led by him were elected by majority vote. (See the link for the story on ICP)