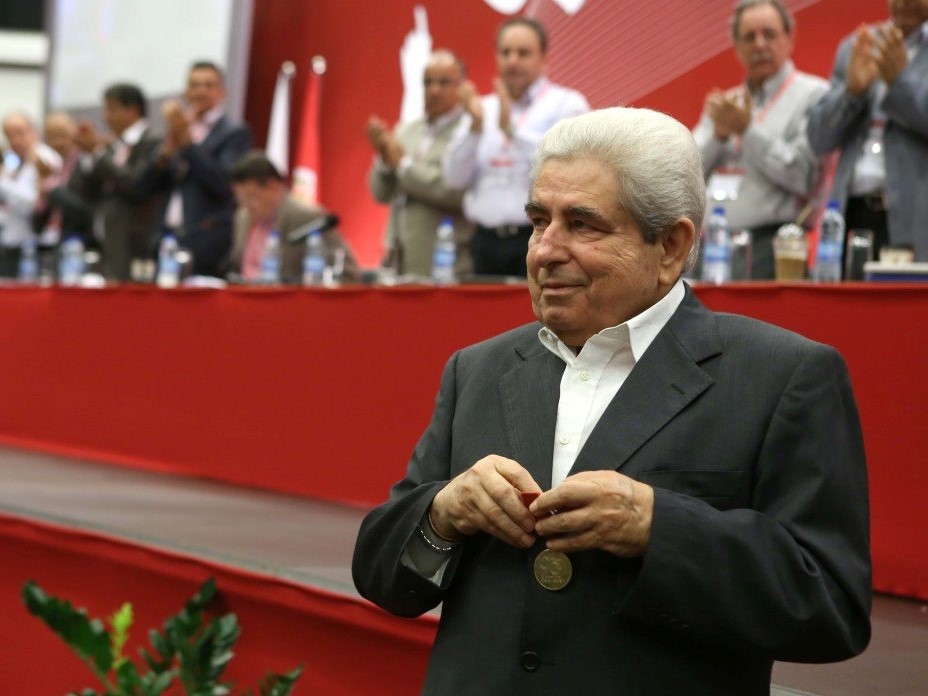 Former President of the Republic of Cyprus and the GS of AKEL passed away.
ICP, 26 June 2019
On July 21, the Progressive Party of the Working People (AKEL) announced with a deep grief that Dimitris Christofias, former President of the Republic of Cyprus and former General Secretary of the Central Committee of AKEL, passed away in Nicosia at the age of 72. The Central Committee of AKEL declared mourning up to Tuesday, the day of the funeral. The funeral took place yesterday in Strovolos district of Nicosia, with the participation of thousands of Cypriots. At the funeral, the Christofias family received condolences from political leaders and institutions of Cyprus, public officials, political figures from abroad as well as the diplomatic corps accredited to Cyprus.
Born in 1946, Dimitris Christofias became a militant of the pupils' organisation as early as at the age of 14. He became a member of AKEL and the United Democratic Youth Organization (EDON) in 1964 and was elected for the Central Council of EDON in 1969. In 1969, he left for Moscow, where he studied history at the Institute of Social Sciences. In 1974, shortly before the coup d'état and invasion, he completed his studies and returned to Cyprus. He served as the GS of EDON from 1977 until 1987. In 1982, Christofias was elected for the Central Committee of AKEL. He became the GS of AKEL in 1988 and held his position until 2009. In the presidential elections of February 2008, Dimitris Christofias was elected as the 6th President of the Republic of Cyprus. His name is marked on the struggles of the people of Cyprus.
In his funeral eulogy, GS of the CC of AKEL Andros Kyprianou underlined that Christofias raised high the banner of socialism, Marxism-Leninism and proletarian internationalism and remained faithful to these ideas till the very end. Kyprianou indicated that during the years of the dissolution of the Soviet Union and subsequent crisis inside AKEL, Christofias managed under extremely difficult and critical conditions for the People's Movement to grow and his country to progress overcoming all kinds of adversity. Kyprianou quoted Christofias: "We counted on the working people…We managed to withstand because our hearts are flamed by ideas and values ​​that put the common people above all else… We endured because we stood next to and on the side of the toiler, the wage-earner, on the side of the office employee and the teacher. We stood on their side as brothers and sisters in struggle and as comrades, never as arrogant preachers."