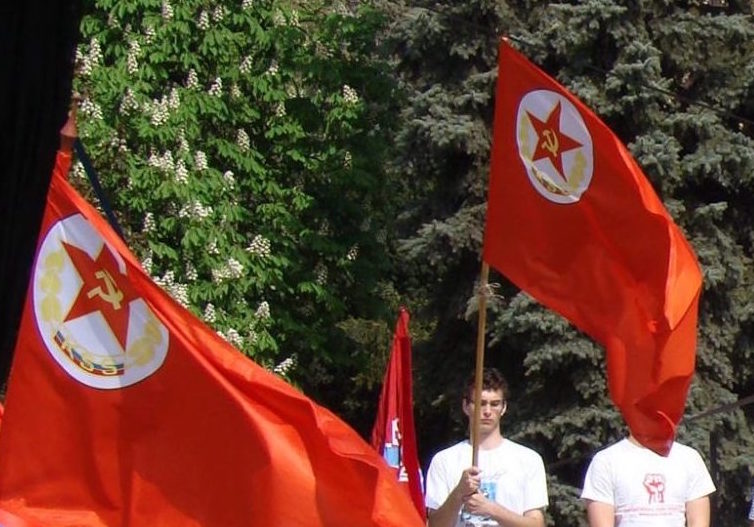 The Communist Party of Slovakia (KSS) evaluates the political situation following the murder of journalist Kuciak in Slovakia.
ICP, 16 March 2018
After the destabilisation of the Slovakian political scene and mass protests following the murder of journalist Jana Kuciak and his partner, the Communist Party of Slovakia issued statements analysing the current situtation. On 9 March, in an open letter addressing the Prime Minister from the Smer-SD social democrat party, KSS declared that from the very beginning the social events triggered by the murder were a well-thought-out attack of the opposition as a coup attempt against the results of parliamentary elections of 2016. It said 'We clearly see that many non-governmental organizations as well as media serving the interests of foreign owners actively support this goal.'
Referring to the recent massive protests, KSS also questioned the 'democratic' character of the protests in its statement on 15 March: 'What about democracy unilaterally understood and unilaterally enforced, manipulated by the media, which are predominantly in the private ownership of financial groups and oligarchs? Thus, belonging to a minority of a society that, however, forms its governing power structures for its money to help it consolidate and increase its wealth... And as it turns out, the public opinion and behavior of a part of the citizens is also successful. Of course only to the extent that the citizens are willing to become a "herd".' 
KSS reminded, in another statement on 13 March, that the suspicions or accusations of corruption and several mafia practices in politics mentioned by the opposition are not a new matter. It was underlined that their roots are in the very essence of the social system that was born in November 1989, and they are the bearers of all past governments, either right-wing or social-democratic. According to the statement, November 1989 has brought about the breaking of the huge state property, a total paralysis of the active role of the state in the economy, as well as the parasitism of political peoples on righteous public sources.