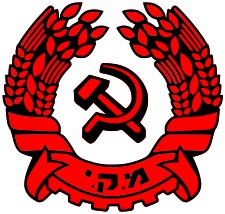 The CP of Israel and Hadash call for elections following the resignation of Defense Minister Avigdor Lieberman and the crisis of the government coalition.
ICP, 19 November 2018
According to the web site of the Communist Party of Israel (CPI), the Democratic Front for Peace and Equality (Hadash) and the CPI called for elections on November 14, last Wednesday, following the announcement by far-right Defense Minister Avigdor Lieberman on his decision to resign from the government and its coalition.
"The time has come to bring a better government to Israel. The time has come for democratic elections and the sooner the better. The currents affairs cannot be left in the hands of a bunch of fascists and settlers," the statement of Hadash and the CPI said.
The statement pointed out that the Lieberman resignation "revealed what we have already known for a long time ― this government doesn't have a strategy to put an end to the continuing blockade of the Gaza Strip, the starvation of the Palestinian people in Gaza, the ongoing occupation of the Palestinian territories, and its abandonment of the residents of the south of Israel."
"Lieberman is a corrupt fascist who has endangered everybody. The rest of the far-right and neoliberal government needs to follow him," agreed Joint List Chairman, Ayman Odeh, Member of Knesset from Hadash.