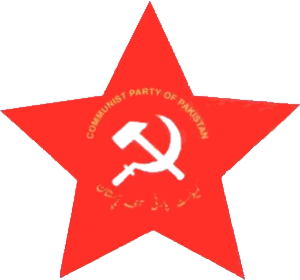 CP of Pakistan issued a statement on the arrest of Pakistan's former President Asif Zardari on charges of corruption.
19 June 2019
The statement of the Central Secretariat of the CP of Pakistan issued on 13 June, last week, expressed the "melodrama of an accountability" used in order to suppress the politicians. It said that the National Accountability Bureau (NAB) and similar organs have remained loyal to the military establishment and "corrupt and hated elements have regained public sympathies through so called accountability process".
According to the statement, Secretary General of CP of Pakistan Imdad Qazi said "it should clearly be understood that corruptions and favouritism to nearest ones is the characteristic of capitalist system" while addressing Party workers in a meeting in Karachi. "State organs become the tools in hands of corrupt people for accumulation of wealth, foreign forces buy these greedy corrupt elements to destroy nations. State interest and sovereignty of the nation was sold for the lust of dollars during Zia and Musharraf era."
Qazi underlined that "corrupt elements among generals, judges, politicians, generalists and aristocrats should be made accountable". However, "in the present scenario NAB only becomes active against those people who do not totally and completely submit themselves to the establishment". Moreover, "on the promises of submission and loyalty towards establishment, these people are granted the title of 'Mr. Clean'".
Qazi also expressed his concern that these arrest may divert the anger of people against the IMF tailored anti-people budget presented on June 11. The statment pointed out that "the regional situation is advancing towards war". It called the Party workers to concentrate on public issues and be resolute in their struggle against inflation, unemployment and for self-respect of people who are continuously humiliated.