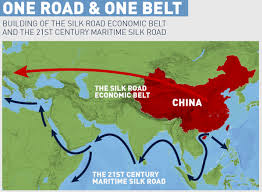 General Secretary of the CPI(M) describes the 'Initiative of Belt and Road' as beneficial for both India and China
ICP, 17th October 2015
General Secretary of the Communist Party of India (Marxist), Sitaram Yechury, spoke at the International Conference of Asian Political Parties (ICAPP) in Beijing under the theme "One Belt-One Road Initiative."
In his speech, Yechury told: "Once realized, this initiative should realize the inherent potential of all the peoples and countries that will be part of this. This will greatly enhance `multi-polarity' in a world being driven towards uni-polarity."
The general secretary,referring the Initiative, said India and China have a mutually beneficial project at hand.
The Belt and Road Project
The Belt and Road Initiative, also known as "The Silk Road Economic Belt" and "21st Century Maritime Silk Road", is a project that developed by the Chinese government with the purpose of economic integration among countries from Asia, Europe and Africa along five routes. It aims: to link China to Europe through Central Asia and Russia; to connect China with the Persian Gulf through Central Asia; to bring together China and Southeast Asia, South Asia and the Indian Ocean. Furthermore, the initiative intends to use coastal ports to link China with Europe through the South China Sea and Indian Ocean; and to connect China with the South Pacific Ocean through the South China Sea.
The International Conference of Asian Political Parties (ICAPP)
ICAPP was founded in the beginning of 21th century to promote cooperation between political parties from Asian countries with different ideologies. It has now more than 370 member parties from 53 countries in the region.