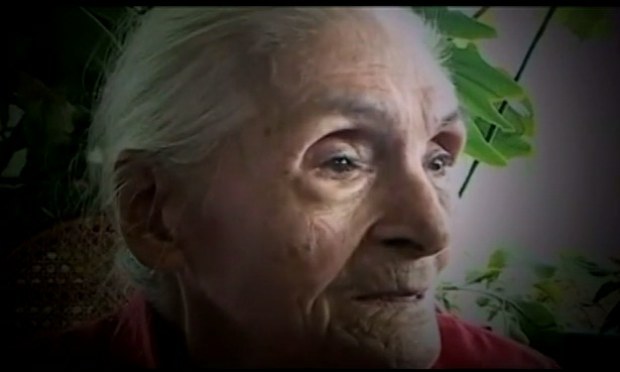 One of the historic leaders of Communist Party of Venezuela (PCV), Olga Luzardo passed away on Monday, September 19th, at the age of 100.
ICP, 21st September 2016
The loss of the communist leader, who first got involved in social struggle at the age of 13 and had 80 years of constant militant life in the ranks of the PCV, grieved deeply communists of different generations.
Olga Luzardo was a member of the Central Committee and Political Bureau of the PCV for various periods; she was one of the teachers and directors of Party School "Ho Chi Minh" of PVC.  As a writer, poet and journalist she left her mark on the intellectual life of Venezuela. She was part of the founding committee of the "Tribuna Popular", official publication of PCV.
She joined working class struggles at very early age and she had the honor for being the first woman leader participating in the first major strike of Venezuelan oil workers in 1936. She was a pioneer of women's emancipation. She struggled throughout her life for the right to vote of women and against discrimination of women in the working place. She played a prominent role in the convocation of the first Congress of Women in Venezuela. She resisted all kinds of persecutions of the Venezuelan bourgeoisie and inspired many younger communist with her ceaseless devotion and commitment to communist struggle.  
Olga Luzardo was also a practitioner of proletarian internationalism, taking part in many international solidarity acts, participating in international meetings on behalf of PCV.