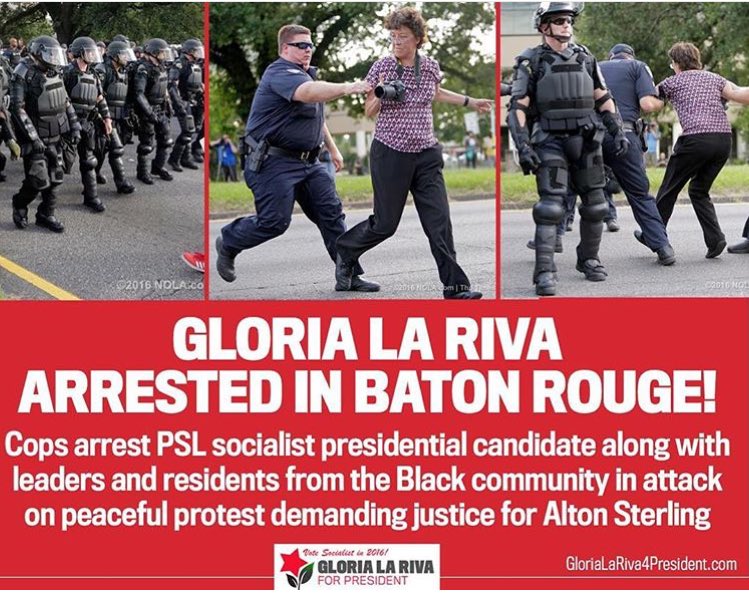 Gloria La Riva, PSL Presidential Candidate, arrested in Florida in demonstration against police brutality
ICP, 11th July 2016
The presidential candidate of the Party for Socialism and Liberation (PSL) Gloria La Riva, was arrested on July 9 in Baton Rouge, Florida. La Riva was in Baton Rouge to stand in solidarity with the family of Alton Sterling and members of the Black community who had gathered by the hundreds to demonstrate against the murder of Sterling and the ongoing violence and repression from the police.
The police, in military formation and dressed in riot gear, moved in, arresting any individual who was playing a leading role or documenting the demands of the people. At the time of her arrest, Gloria was filming the demonstration and the actions of the police against the people.
Speaking out from the prison where she and the others were detained over night, Gloria La Riva said:
"Louisiana and especially the African-American community is today facing a reign of terror and intimidation from police and law enforcement agencies. Even though it was the police who murdered Alton Sterling in cold blood, they have gone on the offensive against those in the state who desire to exercise their First Amendment right to protest."
Update: Gloria La Riva is now out of jail. She thanks everyone for their support.