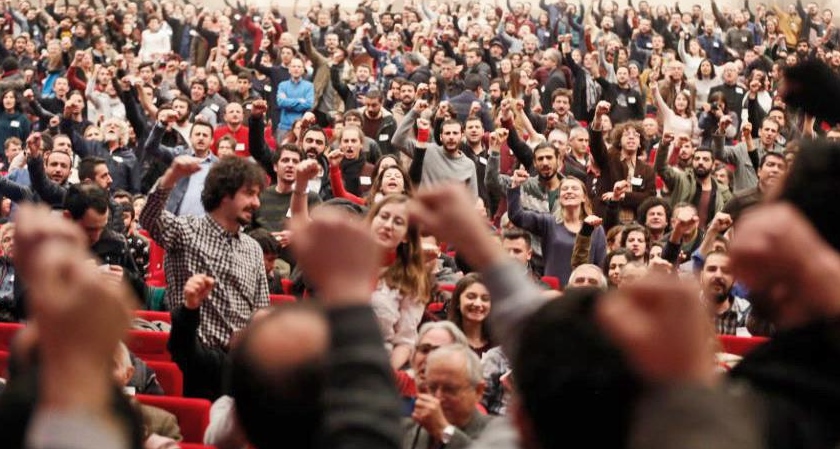 Communist Youth Organizations all around Europe announce solidarity with their comrades struggling under harsh conditions.
ICP, 16 March 2017
While the crisis of the capitalist system deepens, anti-communist attacks intensify at the same time. 14 European Communist Youth Organizations have announced solidarity with their comrades suffering anti-communist attacks. The full text is as follows:
 
Solidarity with our comrades encountering a harsh anti-communist campaign
Capitalism tries to postpone and hide its inevitable crisis via political maneuvers. The current global tendency toward anti-popular policies finds its explanation this way. While imperialism stimulates wars and miseries related to war through its bloody and hypocrite foreign policies, governments recklessly develop anti-communist campaigns in their domestic policies.
Because they are aware of the deep deadlock in which capitalism finds itself, they have no other choice than trying to oppress the only alternative, which is socialism. We condemn the reactionist attacks that our comrades suffer in Poland, Ukraine, Serbia, Russia, Bulgaria, Lithuania and many other countries in Europe. We express our solidarity with our comrades struggling under difficult conditions on the centenary of the Great October Socialist Revolution. Socialism will win!
Socialist Youth - Croatia
EDON - Cyprus
KSM - Czech Republic
SDAJ - Germany
KNE - Greece
FGC - Italy
CJB - Netherlands
Youth of the KPP - Poland
RKSM(B) - Russia
SKOJ - Serbia
CJC - Spain
UJCE - Spain
SKU - Sweden
TKG - Turkey