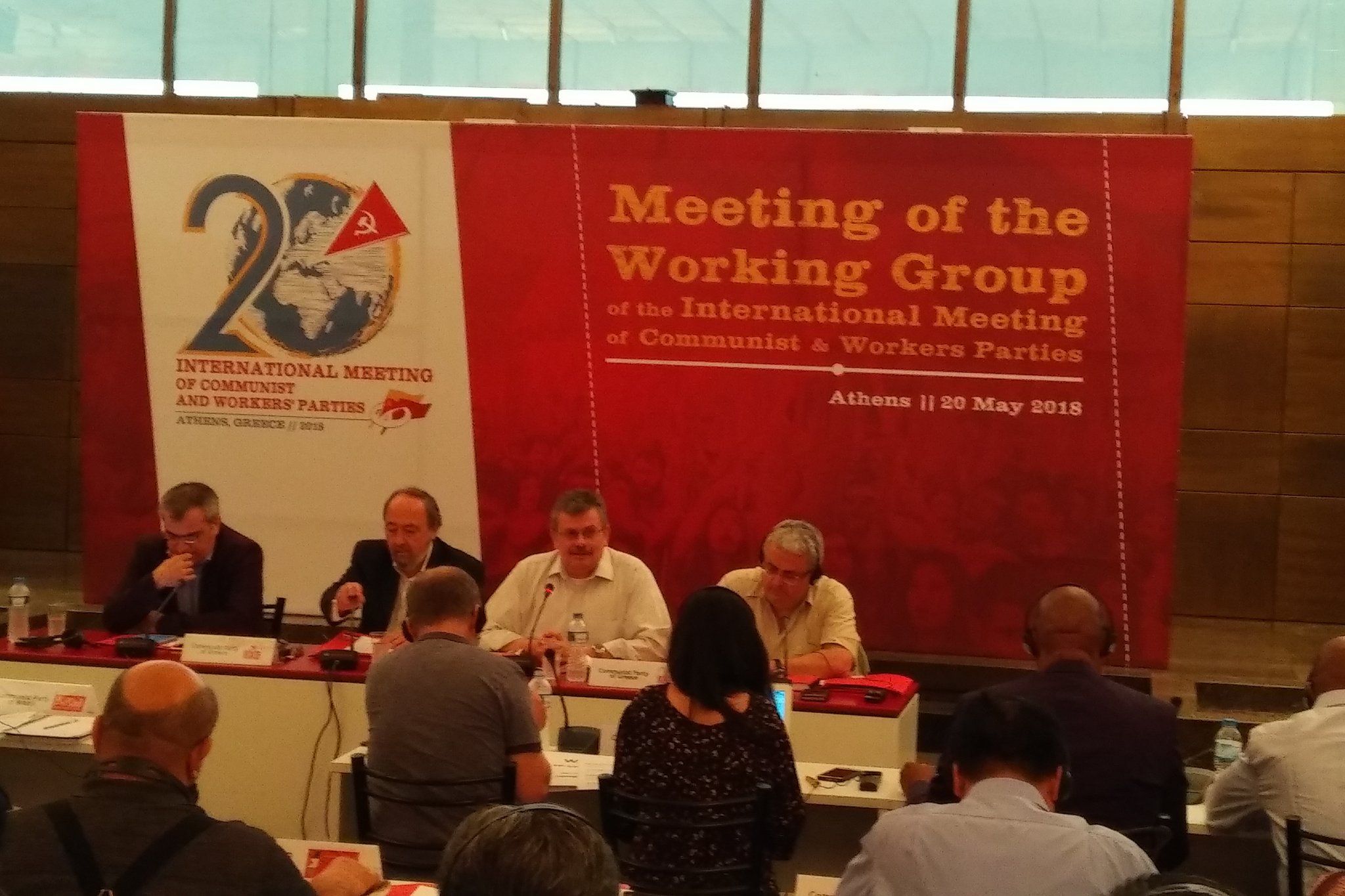 Working Group for the 20th International Meeting of Communist and Workers' Parties met at Athens and decided the theme of the meeting in November 2018.
ICP , 21 May 2018
Communist and Workers parties gathered for the preparation of 2018 meeting Working Group of the Twentieth International Meeting of Communist and Workers' Parties (IMWCP) has concluded its first preparatory meeting hosted by Communist Party of Greece (KKE) in Athens.
The party representatives participating in the prepatory meeting also attended the event organized by the Athens, Attika regional organization of Communist Party of Greece, for the centenary of foundation of the Party.
In line with the proposals of the participant parties and considering the comtemporary struggle of the working class for socialism and against the imperialist wars, the theme of the international meeting was decided as "The contemporary working class and its alliances, the tasks of its political vanguard, the communist and workers parties – in the struggle against the exploitation and the imperialist wars, for the rights of the workers and the peoples, for peace, for socialism.​"
The participants underlined the importance of common struggle by the communist parties that are exposed to anti-communist repression and prohibitions in many countries.
Host party, KKE, which celebrates centenary of its foundation with "hundred events in hundred regions" and announced that the celebrations would be concluded with a spectacular final event on 25 November, proposed the international meeting to be held on the same dates. The working group accepted the proposal by unanimous vote. The Twentieth IMWCP will be held in 23-24-25 November 2018 in Athens.