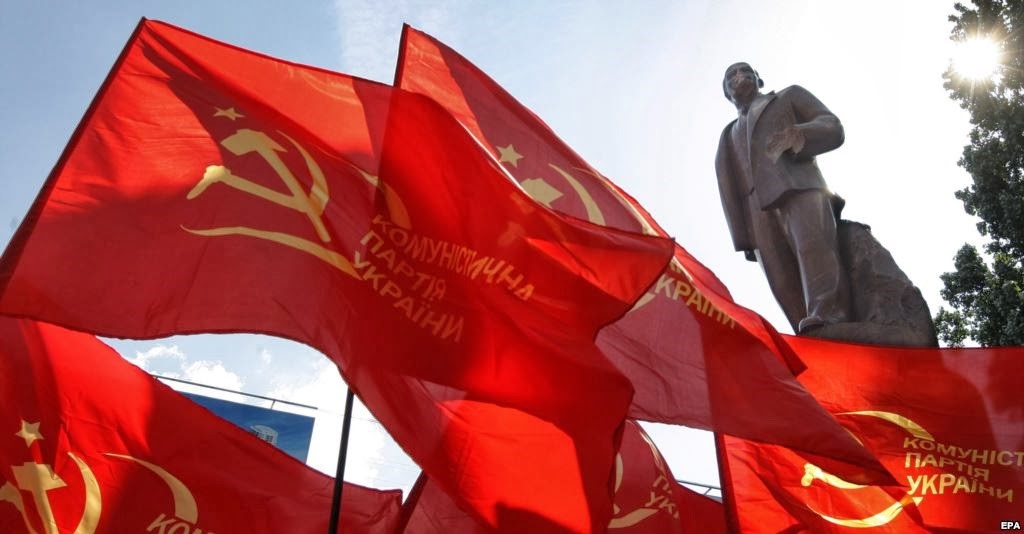 A group of Communist Parties from different locations of the world released a statement declaring their solidarity with the Communist Party of Ukraine (CPU).
ICP, 23 November 2016
Members of the international communist movement declared their support to the Communist Party of Ukraine (CPU) and underlined the oligarchic and neo-Nazi character of the Ukrainian government with a statement.
Communist and Workers' Parties around the world called the deputies from national parliaments and the European Parliament to intensify the effort against the attacks on communists in Ukraine. International communist movement denounced the illegitimate and collaborator character of the current Ukrainian government, which has been holding power since the armed coup in the February 2014.
The Ukrainian regime's attack on it's citizens and the CPU is called as an comprehensive attack which also covers all the reminders of the Soviet period and the Second World War, and the communist ideology as a whole. 
The statement continued as follows:
"In this regard, we are in solidarity with the struggle of Communists of Ukraine for the rights and freedoms of its citizens and against the dictatorship of oligarchs and neo-Nazis. We also affirm the need to intensify the efforts of Communist and workers' parties in all international organizations, deputies of the European Parliament and national parliaments, members of the Parliamentary Assembly in order to protect the Ukrainian Communist Party and to prevent the ban the communist ideology."
The signatories of the solidarity statement is as follows:
Communist Party in Denmark
Communist Party of Denmark
German Communist Party
Communist Party of Greece
Iraqi Communist Party
Portuguese Communist Party
Russian Communist Workers Party
Communist Party of Sri Lanka
Communist Party of Ukraine