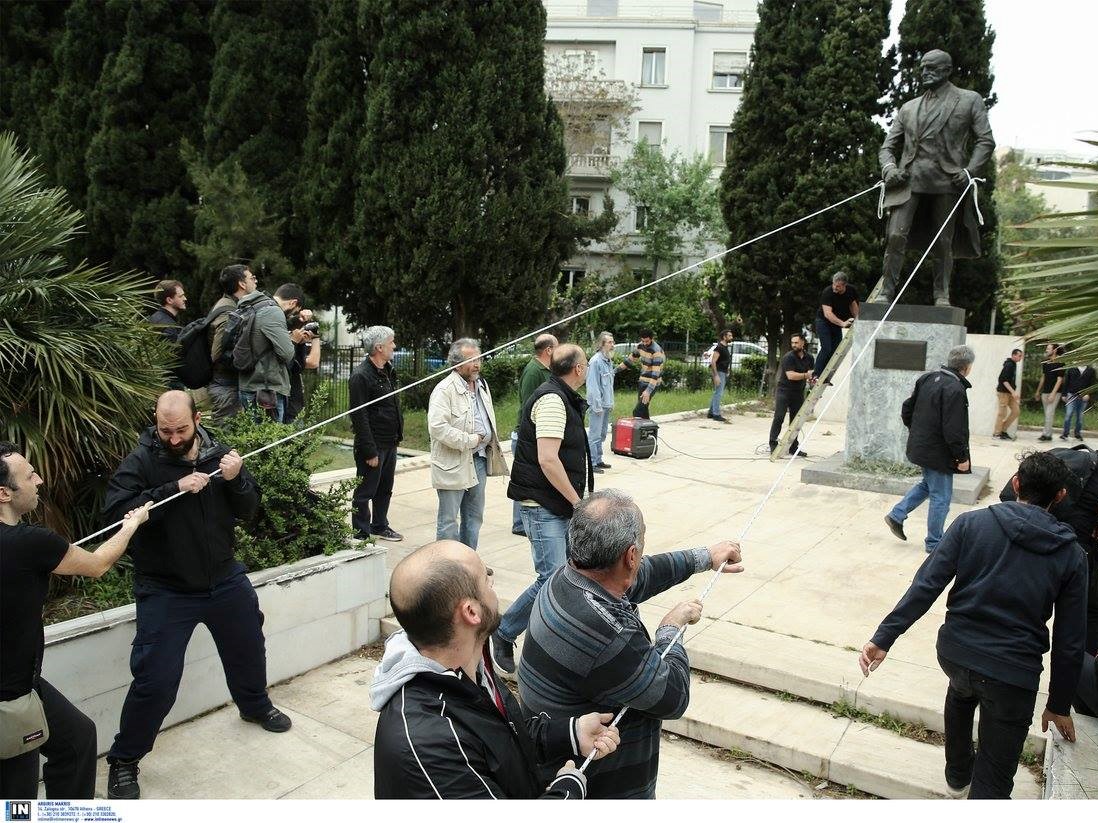 CP of Greece condemns brutal assault of Greek police forces on anti-war demonstrators targeting the Truman statue in Athens.
ICP, 26 April 2018
On April 16, protesters in the center of Athens were demonstrating against the imperialist attack in Syria. When they tried to pull down the statue of the former US president Harry Truman, Greek riot police brutally assaulted them with bats, tear gas and flash grenades. Among protesters, who were mainly students, six were seriously injured and two were arrested as a result of the violent police attack.
The Communist Party of Greece (KKE) condemns the police attack and points out the "tremendous responsibility" of the SYRIZA-ANEL government for this event. Criticizing the government's active participation in the war against Syria and its dedication to American-NATO plans, the KKE states that the police forces were protecting "a statue - a fossil of blood-soaked American imperialism."
See the 
link 
for the statement of the Press Bureau of the CC of the KKE.
Accordingly, a message of solidarity has been issued by Communist Youth Organizations from all around the world. The message, which is signed by more than 40 organizations, reminds that Harry Truman was one of the biggest imperialist war criminals of the 20th century due to his infamous decisions concerning the atomic bombardment of Hiroshima and Nagasaki, the launching of the Cold War and the Korean War. The signatory organizations denounce the SYRIZA-ANEL government, express their solidarity with the anti-imperialist struggle of the Greek people and youth and demand the immediate acquittal of the two militants that are dragged to a trial based on a false and unfounded indictment.
See the 
link 
for full text and the complete list of signatories.