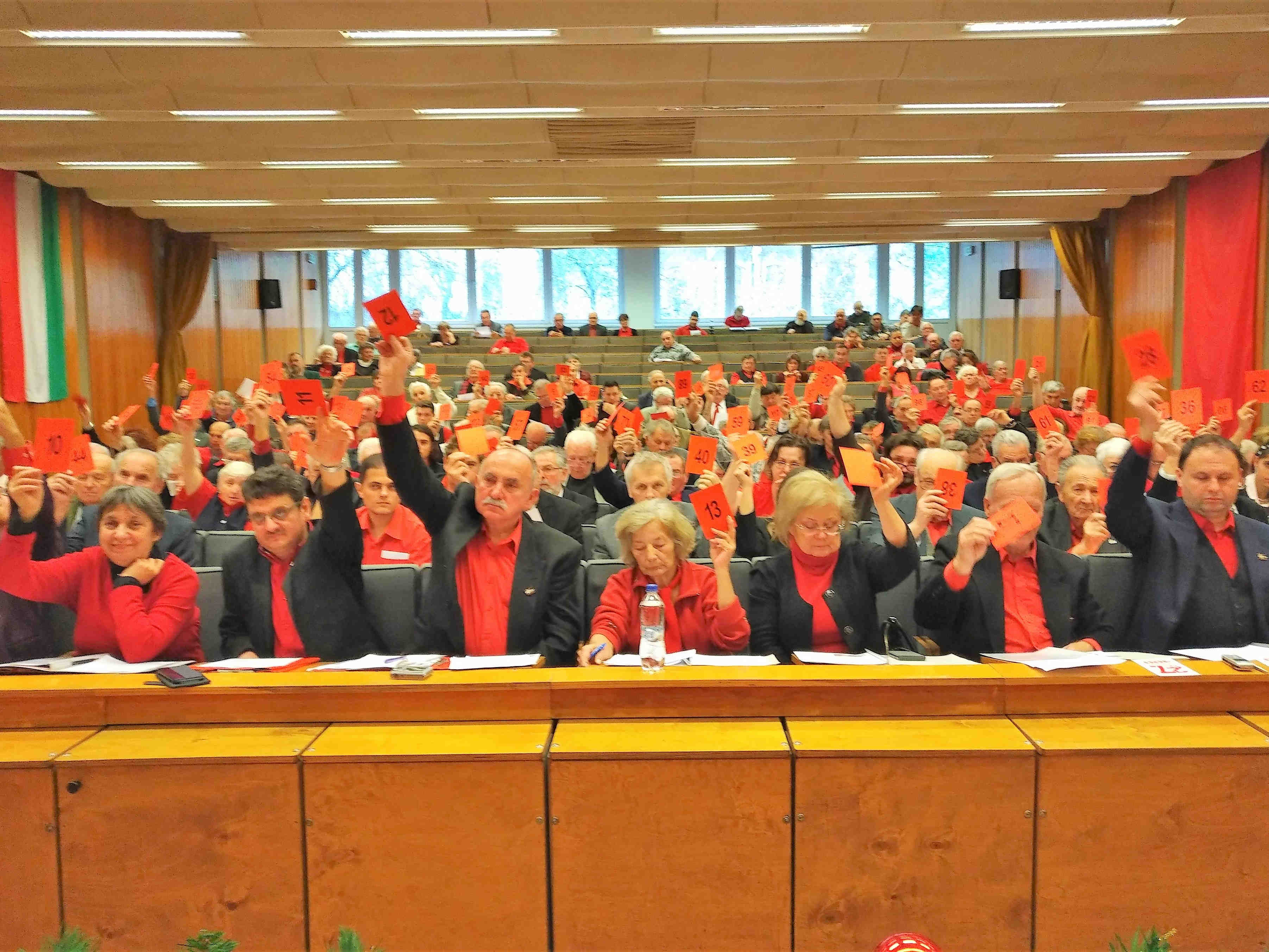 The 27th Congress of the Hungarian Workers' Party was held in Budapest.
ICP, 12 December 2018
The Hungarian Workers' Party issued a resolution about its 27th Congress convened in Budapest on December 8. The new strategic decision of the Party was praised with the slogan "Strong Hungarian Workers' Party!" and was described as to become an active participant of the internal political fight with quick assessment, quick reaction and quick action. The resolution read, "The Hungarian Workers' Party is a living, active, working party. We are true to our principles, we hold to our history, but we are up-to-date, we constantly modernise and renew our work. We consequently undertake the task of representing Hungarian national values and interests. This is the condition of the party's survival and strengthening." Underlining the crisis of the capitalist system and the fragility of Hungarian capitalism, the Party pointed out the possibility of radical external changes and internal developments that may launch in Hungary "a new, radical era of the class struggle."
The resolution ended as follows: "Our duty, our mission is to outline a more effective, new way of organising society, the most humane form of society life. Our duty, our mission is to convince the European people that socialism is a possible choice for all European nations. This is our strength. That's what no one except us has."
The Congress decided on the Party's participation in the EP-elections of 2019. Gyula Thürmer was unanimously re-elected president for four more years.
See the
link
for full text.