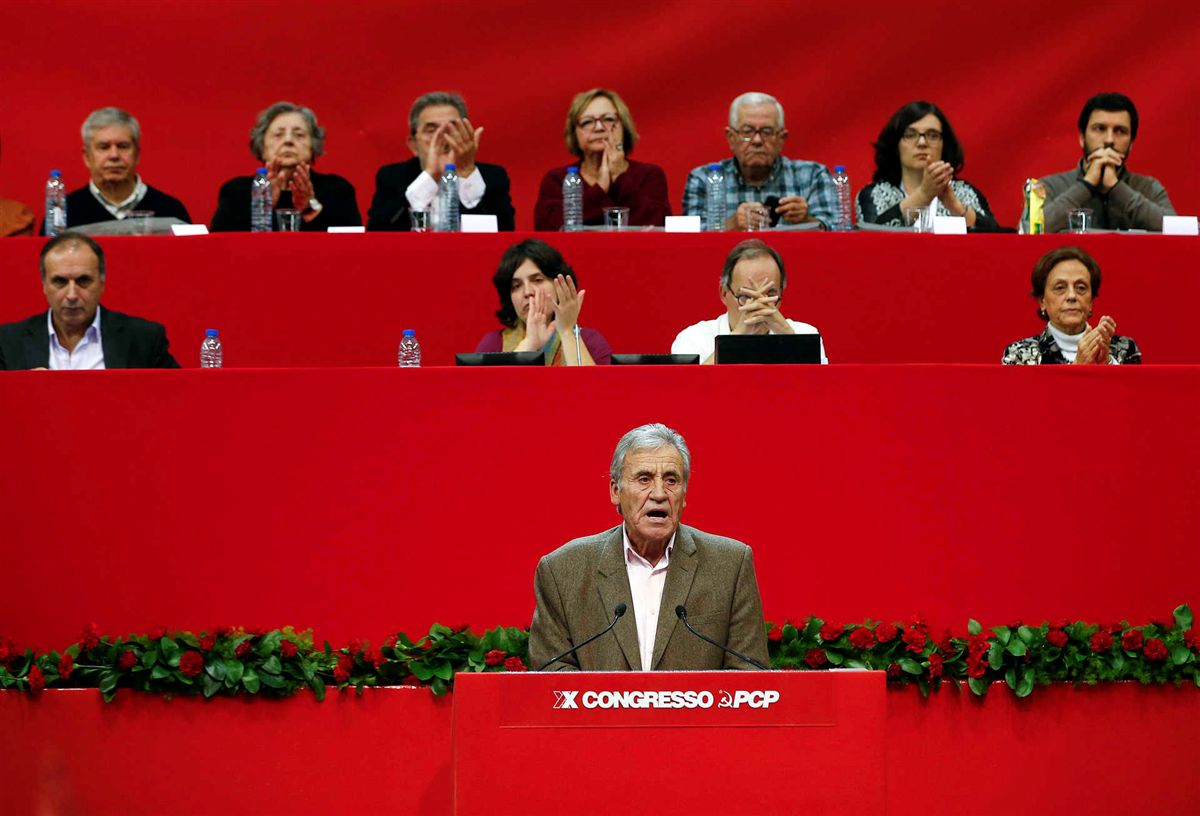 The Portuguese Communist Party (PCP) completed its 20th Congress in Almada
ICP, 5 December 2016
The Portuguese Communist Party (PCP) completed its 20th Congress between 2-4 December in Almada. At the Congress, 1154 delegates, representing almost 60 thousand members of PCP, assessed the last four years and discussed their politics for the coming period. Congress delegates also elected and assigned the new members of the CC of PCP.
Labourer origined Jerónimo de Sousa, who had been the General Secretary since 2004, appointed as the GS fro one more period by the CC. Sousa will continue to lead the PCP until 2020.
At the 20th Congress of the PCP, 62 Parties from around the World were represented by their delegates.