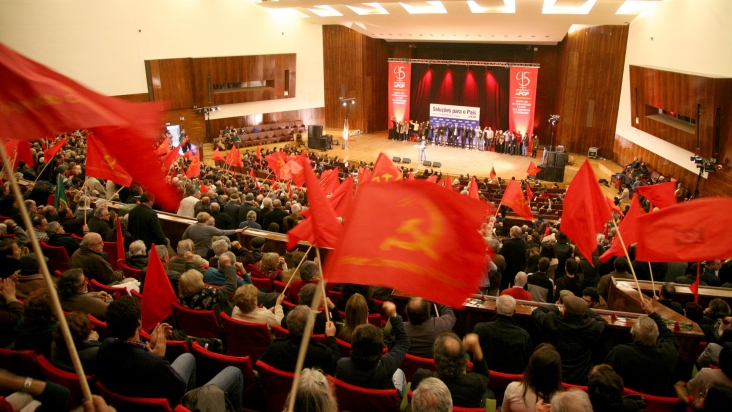 The 95th anniversary of the Portugese Communist Party (PCP) was commemorated with a meeting in Lisbon
ICP, 8th March 2016
More than one thousand supporters celebrated the anniversary of the foundation of the Portuguese Communist Party (PCP), at the Aula Magna of the University of Lisbon last Sunday.
After a brief concert, and  introductory speeches, General Secretary of the PCP Jerónimo de Sousa made a speech referring the historical importance and current tasks of the party. After citing the significant progresses under the new government of Socialist Party -supported by Left Bloc (BE) and PCP- he underlined the limits of these progresses due to the nature of the Socialist Party.
The event ended singing "Avante Camarada", "the Internationale", and the Portuguese national anthem due tradition.