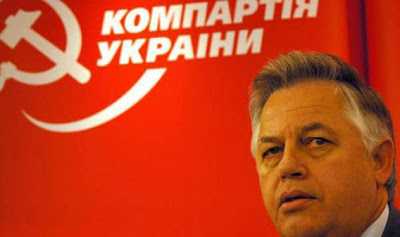 The CP of Ukraine released a statement about a speech made by the speaker of the Ukranian Parliament claiming that Hitler was "the greatest democrat."
ICP, 8 September 2018
The Communist Party of Ukraine (CUP) released a statement about the scandal speech made by the speaker of the Ukranian Parliament, Andriy Parubii. Parubii has referred to Hitler as "the greatest democrat" during his recent speech. In the statement released by the Department for the International Relations of the CC, the general secretary of the CUP, Symomenko, called for Parubii's immediate exclusion from his position in the parliament and brought to criminal liability for these words.
Symonenko stressed that the problem is much greater than an open Nazi being the speaker to the Parliament and underlined that the regime established after 2014 coup has a direct line through the fascist ideology. "The real threat for Ukraine is the existence of this regime of Poroshenko, Parubii, Turchinov, and various nationalist - fascist parties supporting the policy of Hitlerism. This is exactly what destroys the territorial integrity and deprives Ukraine of its political and economic sovereignty, turns our country in neo-colony, and the working people to the slavish force for Europe and transnational corporations", the general secretary Symonenko said.
Speaker of the Ukrainian Parliament since 2016, Andriy Parubii is also the founder of the Social-National Party, registered by the Ukranian Ministry of Justice. The name he has chosen intentionally for his party is very similar to Adolf Hitler's the National Socialist Party and he is one of the leading figures in the neo-Nazi movement in Ukraine.
Parubii is not a figure that appeared from nowhere after the regime change. He has been an important figure since the earlier times of the political crises in 2014. He was the commandant of the Neo-Nazi armed groups during Euromaidan clashes. He claimed to be directly involved one of the most important provocations that determined the path of the events in 2014 and helped Western leaders to easily support the coup. According to the claims, it was Parubii himself who was in charge of the famous "Maiden snipers." In February "unidentified snipers" shoot both the pro-Maiden demonstrators and the police which later claimed confidently by the Western media to be a "Russian provocation."