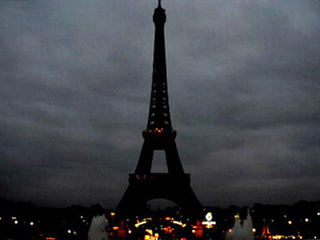 French Communist Party (PCF): Stand for liberty, equality, fraternity and peace
ICP, 14th November 2015
National Secretary of the French Communist Party (PCF) Pierre Laurent released a statement after the Paris attacks on 13th November, declaring solidarity with the victims and families and denouncing the attacks, as one of the most brutal in French history
In the statement, the works of the armed forces and the health services in the aftermath of the attacks were endorsed. Additionally the French government was warned about improving security and juridical mechanisms although the decision of state of emergency was supported.
Laurent, called the French people to stand together for liberty, equality, fraternity and peace without surrendering to fear. National Secretary also gave notice against the labels provoking hatred and fascism.
"France is being effected from the war and instability at Near and Middle East. There is the need to enhance the international solutions to combat terrorism" said Laurent, pointing to the international collaboration.
Laurent concluded with the emphasis of struggle with solidarity and republican values at its focus. National Secretary also announced that the PCF will be part of this struggle but yet has suspended all its other political campaigns.