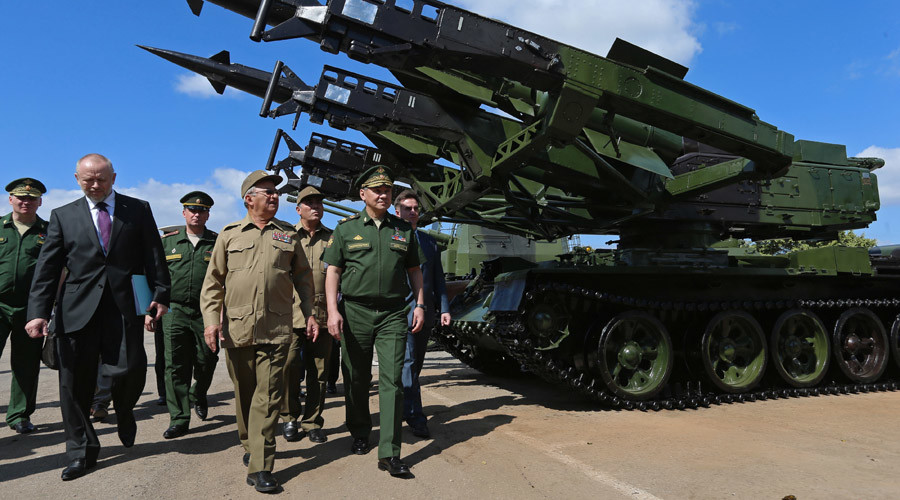 The lawmakers from Communist Party of Russian Federation (CPRF) proposed Putin to deploy Russian missile systems to Cuba as a respond to Pentagon's deployment of HIMARS missile systems to Turkey.
ICP, 28th April 2016
Russia Today reported that two lawmakers from the Communist Party of Russian Federation (CPRF) proposes to deploy missile systems to Cuba and reactivate the Loudres spy base as a respond to the US plans to place HIMARS multiple-lunch missile systems in Turkey.
CPRF representatives in the State Duma, Valery Rashkin and Sergei Obukhov sent a letter addressing President Putin. In the letter, lawmakers stated that, these systems can pose a threat to the member countries to the Russian-led Collective Security Treaty Organization (CSTO)  like Armenia.
The Communist MPs argued that resuming the activity of the former Soviet intelligence base in Cuba and deploying Russian missile systems are the two important steps "to protect Russia's interests and the safety of its allies."
Rashkin and Obukhov also sent copies of their letter to Defence Minister and Foreign Minister of Russian Federation.
Deputy head of the upper house Committee for International Relations, Vladimir Djabarov, told that in his perspective the proposal is just "a populist step" by the CPRF.
"First, the situation on Cuba is different now – they have restored the diplomatic relations with the United States. Second – placing missiles there would have no effect on our security. Therefore this is just a populist proposal which hardly matches the interests of our country's security" said the senator.
Soviet Union, had been an intelligence base in Lourdes, Cuba, since 1967. The base was the largest of all Soviet centers abroad. After the dissolution of the USSR, the base continued operations as a Russian base untill 2001. In 2001, the center stopped its activities.