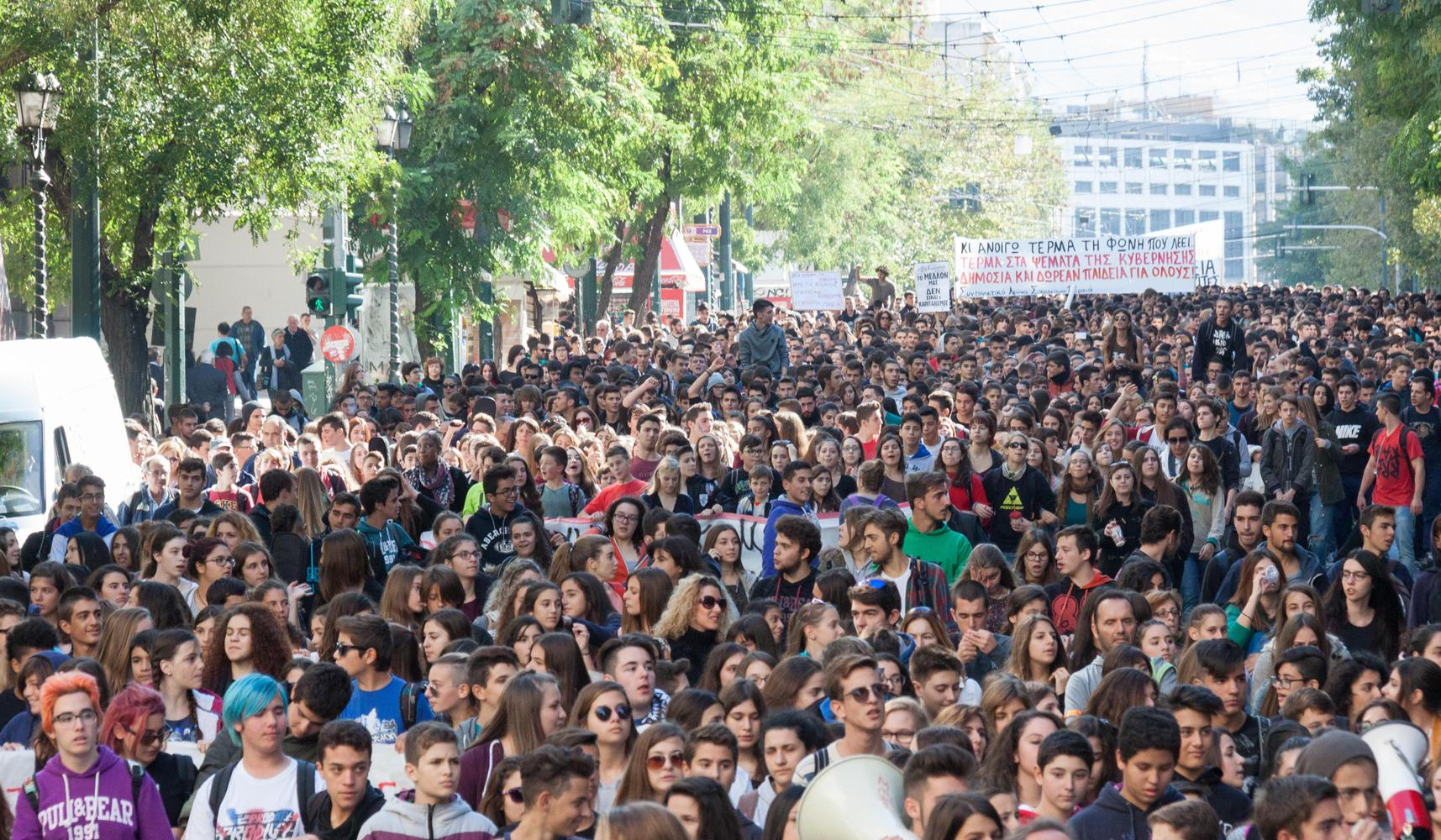 Communist Youth of Greece (KNE) organized rallies for one week all over Greece, demanding free education and condemning SYRIZA – ANEL government.
ICP, 7th November 2015
Thousands of students from various cities in Greece  joined the rallies led by KNE during this week.
On November 2nd, KNE organized demonstrations condemning the measures in education of SYRIZA – ANEL government. Students demanded more budget for education and free education while protesting the inclusion of multinational companies in educational institutions. Demonstrations took place in many cities including the capital and large centres such as Thesaloniki and Patra. 
On the following days additional actions took place including solidarity with Palestinian students and events against fascism and aiding refugees. 
The rallies have grown larger throughout the week as many university student committees decided for organizing the mobilization by means of electing a "Coordination" of student councils. It was also declared that there will be a strike on November 12th. 
Sharing similar concerns regarding the education area, the Initiative of the Communist and Workers' Parties of Europe (CWPE) has also released a statement critising the discriminatory and commodified schools in Europe last week. See the link for the story on ICP.