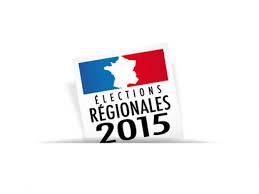 The General Secretary of the French Communist Party (PCF) called for the merger of the lists of the Left for the second tour of regional election.
ICP, 7th December 2015
The results of the first tour of the regional election which ended with the victory of the nationalist/extreme right National Front (FN), unsettled the Left in France.
Pierre Laurent, the General Secretary of the French Communist Party (PCF) asserted, in an early statement on Sunday night, that the first results confirm the severity of a social and democratic alert. PCF leader proposed the fusion of the different lists of the 'Left' in the second tour of the elections.
"In our country, France, where millions and millions seriously suffer from unemployment, precariousness, repression of finance on our lives and our jobs, where the dread of tomorrow gnaws on the lives of so many citizens, where the attacks of13th November compounded the social insecurity, there is the threat of the extreme right ruling the country after next Sunday [13th of December] with a large majority, and even in all of the 13 new regions". said Laurent adding it would be a catastrophe for which the majority of the people would pay high. 
Laurent underlined, regarding the lists to be formed for the second tour, nobody should frame one other.The GS implied that although they won't be supporting the Socialist Party (PS) of Francois Hollande unconditionally however, the common lists are the only way to prevent the absolute victory of the Right.