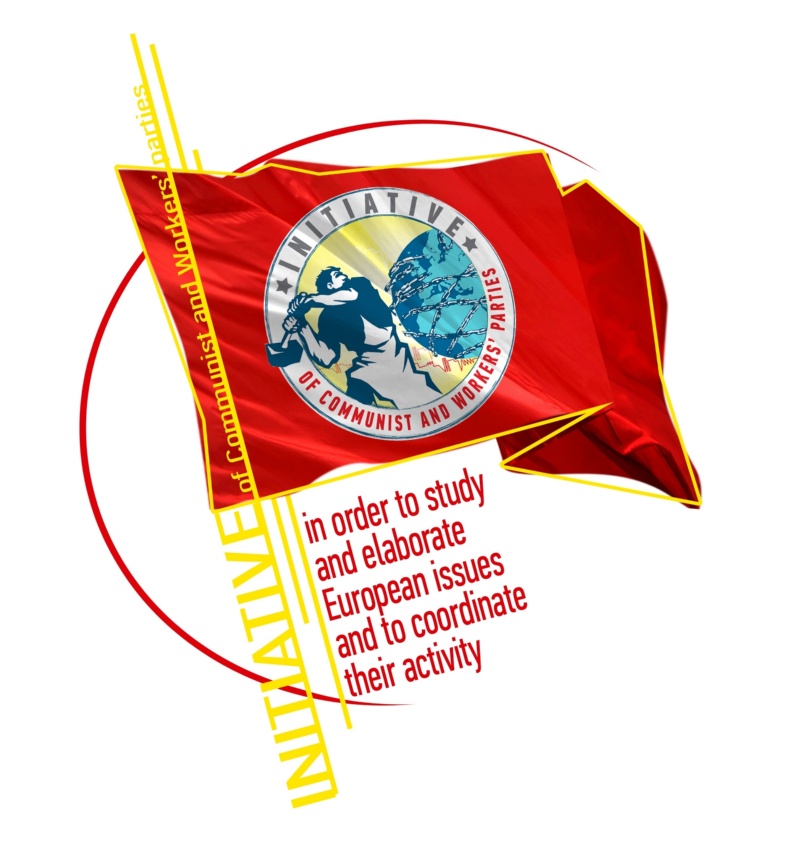 The Initiative of Communist and Workers' Parties of Europe will come together in a meeting called by the Communist Party of Turkey in İstanbul on February 16-17.
ICP, 4 February 2019
According to the new portal soL, the Initiative of Communist and Workers' Parties of Europe which continues its activities since 2013 will hold a meeting in İstanbul on February 16-17 with the call of the Communist Party of Turkey (TKP). The meeting will be held at a time when the 100th anniversary of the founding of Comintern and will host 18 parties of the Initiative. Titled as 'Struggle for Communism: 100 Years of Political Heritage', the meeting will be in the form of a history conference.
The Initiative, of which 30 revolutionary communist and workers' parties from Europe were members, had accumulated considerable experience in terms of forming a common line of struggle on the European scale, through numerous meetings and actions since its founding in 2013.
Being in the secretariat of the Initiative, Communist Party of Turkey made the call for a meeting in Istanbul. Each of the 18 parties participating in the conference will share their assessment of a critical event or strategy in their history, and a joint discussion will take place after the evaluations.
According to the conference program prepared by the TKP International Relations Bureau, parties that have struggled in the same region or who have lived similar experiences in the past will present their views in the sessions held under the same title.
The conference is said to be a first in terms of the fact that a large number of historical events which had an impact on the international scale will be discussed together. Immediately after the conference to be held on February 16-17, the representatives of the parties will participate in the event where TKP will meet with the working people of Turkey on February 17. The conference outputs are expected to be shared with the public in the following weeks.
The titles of the talks to be made at the conference are as follows:
Hungarian Workers' Party: The Historical Lessons From The First Hungarian Workers' State (1919)
Party of Labour of Austria: 1934 February - Why did the workers' uprising fail and the betrayal of the social democrats
Communist Party of Soviet Union: October 1993: A missed opportunity or a provocation?
Communist Party of Sweden: The myth of Scandinavian social democracy and the communist movement after WWII
Communist Party of Norway: The myth of Scandinavian social democracy and the communist movement after WWII
Communist Party, Italy: The failure of the strategy to support bourgeois governments after the WW II
Communist Revolutionary Party of France (PCRF): With a reflection on the policy of the CPF in the framework of the National Council of Resistance and its participation in the government (1944-1947)
Communist Party of Greece: Conclusions from KKE's armed struggle during WWII and from the struggle of DSE (Democratic Army of Greece), through the scope of the strategy of the international communist movement
Communist Party of the Peoples of Spain: The strategy of the CP during the Civil War
Communist Party of Turkey: TKP and the National Liberation Movement in 1920
Communist Party of Malta: The independence struggle and the CPM
The Workers' Party of Ireland: The "national question" and its implications for the communist movement and the class struggle
Socialist Party, Lithuania: The contribution of the Baltic Republics to the socialist experience in the USSR
Socialist Party of Latvia: The contribution of the Baltic Republics to the socialist experience in the USSR
Communist Workers' Party of Russia: Fighting Communist Party in a degeneration of the party. The Congress and the XXVIII Course on the market. The continuation of the course Gorbachev opportunist politics after the collapse of the USSR
Socialist Workers' Party of Croatia: The experience of the so-called self-management in Yugoslavia
Communist Party of Macedonia: The experience of the so-called self-management in Yugoslavia
Communist Party of Slovakia: The main subjective causes of the collapse of socialism in former Czechoslovakia
Communist Party of Poland: The Soviet-Polish war in 1920 and the working class movement in Poland