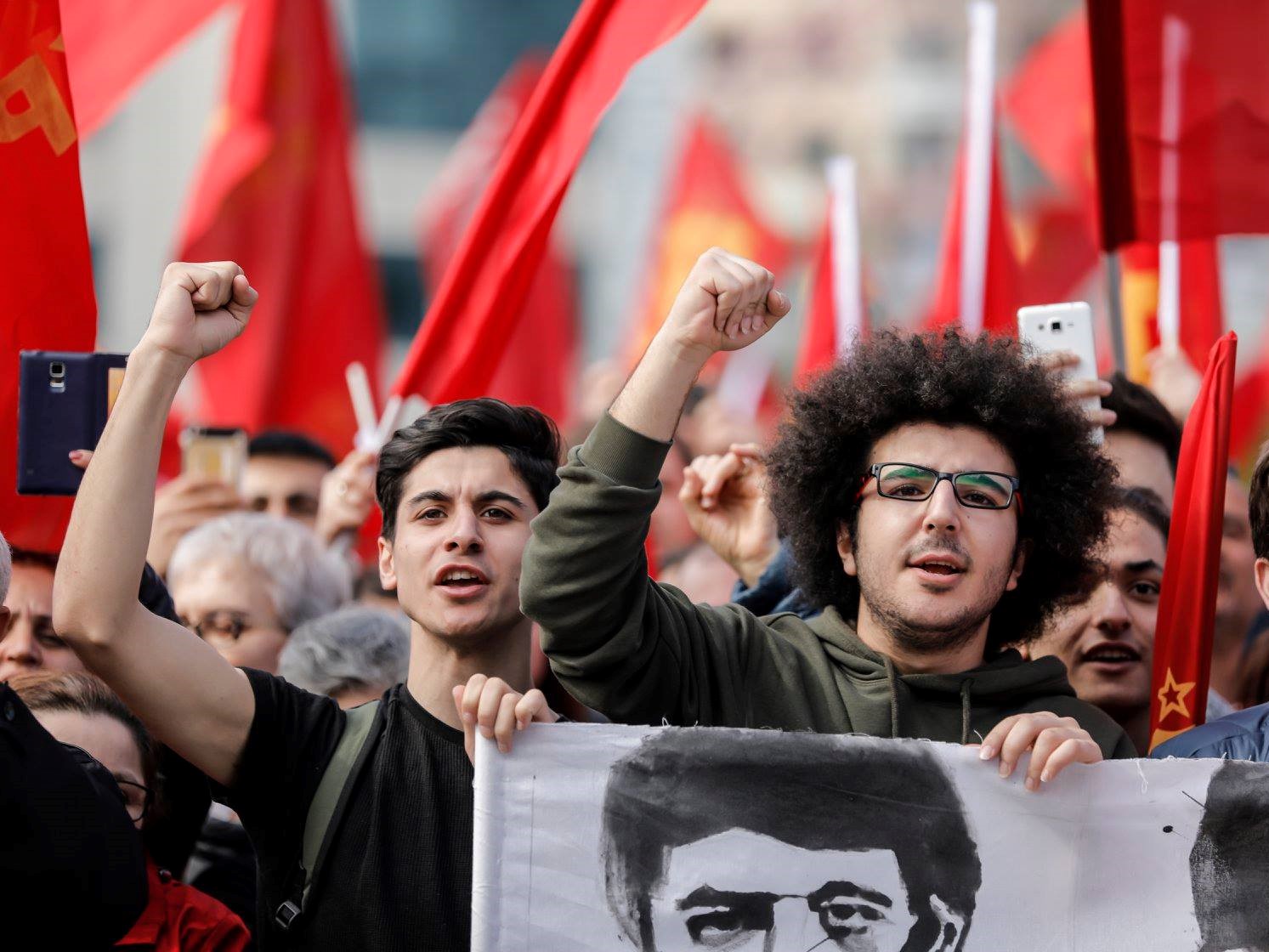 Common appeal from 25 Communist Youth Organizations for the reinforcement of the struggle against the EU.
ICP, 18 May 2019
A common appeal is issued by 25 Communist Youth Organizations on the occasion of the forthcoming European elections. The statement of appeal boldly underlines the anti-people character of the EU by defining it as "a union of states that aims to serve the big capital, to assure the profits of the large European business groups by crushing the rights of the people and the youth." Accordingly, it is claimed that the EU cannot be humanized, it cannot be transformed into a Europe of the workers.
The organizations that sign the document call for the reinforcement of the struggle for putting an end "to the Europe of unemployment, of the abolition of people's rights and freedoms, of the profitability of a handful of exploiters." The statement continues, "The way to the satisfaction of the contemporary needs of the youth and the people must be paved. In this beautiful struggle we communists call out to the young people of the working – popular strata to fight together with us." On the question of "Europscepticism," the statement points out the need for a combative answer to the racist and fascist forces, which are utilized by the system as "watchdogs" against the workers' movement.
25 Communist Youth Organizations call upon the young people to massively support the action of the communist and workers' parties in Europe that struggle against the EU, in view of the European elections in May, as well as in all the political battles that are ahead, for a society without exploitation of man by man, Socialism.
 
The 25 Communist Youth Organizations that sign the Common Appeal:
1. Communist Youth of Austria
2. Communist Youth of Belgium
3. Young Communist League of Britain
4. Young Socialists of the Socialist Workers Party of Croatia
5. Communist Youth Union - Czech Republic
6. Young Communists of Denmark
7. Communist Youth of the Communist Worker's Party of Finland
8. Union of Communist Youth - France
9. Young Communist League of Georgia
10.  Socialist German Workers Youth
11.  Communist Youth of Greece
12.  Workers' Party Youth - Ireland
13.  Conolly Youth Movement - Ireland
14.  Front of the Communist Youth - Italy
15.  Communist Youth Movement of the Netherlands
16.  Youth of the Communist Party of Poland
17.  Union of Socialist Youth - Romania
18.  Leninist Communist Youth Union of Russian Federation
19.  Revolutionary Communist Youth League (Bolsheviks) - Russia
20.  Young Communist League of Yugoslavia - Serbia
21.  Collectives of Young Communists - Spain
22.  Communist Youth Union of Spain
23.  Communist Youth of Sweden
24.  Communist Youth of Turkey
25.  Leninist Communist Youth Union of Ukraine