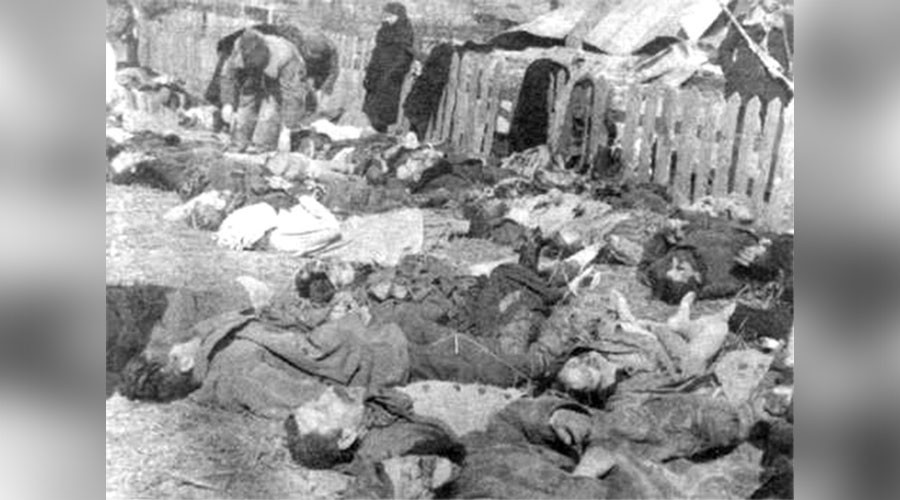 The Communist Party of Russian Federation (CPRF) prepared a draft resolution labeling the killings of Poles by Ukrainian nationalists as genocide.
ICP, 14th September 2016
The Communist Party of Russian Federation (CPRF) has drafted a proposal calling to recognize the killing ethnic Poles by Ukrainian nationalists during World War II, as genocide.
According to the proposal, militants from the Organization of Ukrainian Nationalists (OUN) and the Ukrainian Insurgent Army (UPA) attacked about 100 settlements in Volhynia region and "deliberately" began to kill civilians. The document claims that the massacre continued from 1942 until 1945 during which the region was under the occupation of Nazi Germany.
"The State Duma is confident that the protection of the memory about historically important events that took place in this period from politically motivated reassessments and distortions will become a guarantee not only of inadmissibility and impossibility of the rehabilitation of Nazism and its collaborators, but also to the cause of improvement of Russian-Polish relations,"  wrote the creators of the proposal in an attached note, reported Russia Today.
In June, the Polish lower house had passed a law labeling the mentioned crimes as genocide and also declared July 11th as "The day of commemoration of the Poles who fell victim to the genocide committed by OUN-UPA."