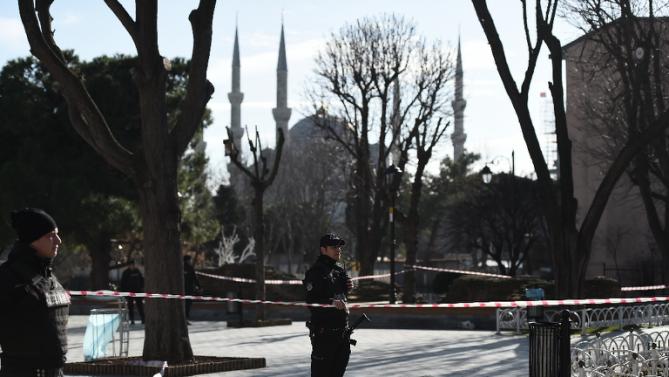 Communist Party, Turkey (KP) released a statement denouncing the AKP government in the aftermath of the Blue Mosque (Sultanahmet) explosion in Istanbul.
ICP, 12th January 2016
Couple of hours after the explosions at the Sultanahmet square in İstanbul on 12th January, The Communist Party, Turkey (KP) released a statement holding the AKP government accountable.
"No one has undertaken the bombing yet. It does not matter after a certain point anyway." said KP denouncing AKP as accountable. The statement continued as:
"The primary responsible of Sultanahmet bombing is the AKP government who had led Turkey into this point. The domestic and foreign policies of the despotic and lawless AKP government who is continuously inciting bloodshed has provided the base for such massacres."
10 people were killed and at least 15 wounded at the explosion in İstanbul today. After hours of media blackout enforced by the AKP government, the PM Davutoğlu said that it was an explosion by a suicide bomber of Saudi origin and an IS member. The attack took place at one of the busiest touristic spots of İstanbu. 9 of the 10 victims are reported to be German citizens.
For the full text of KP's statement see the link.