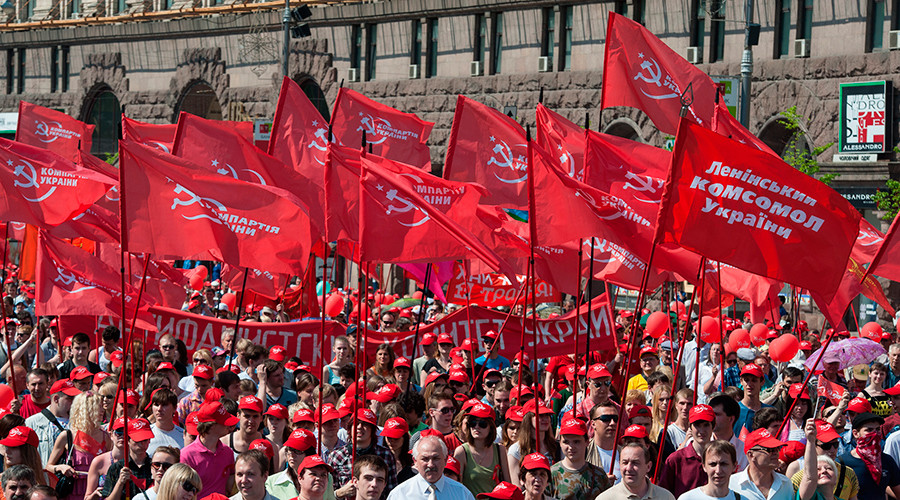 The Communist Party of Ukraine (CPU) released a statement about the rejection of the party leaders' appeal by the Constitutional Court of Ukraine. 
ICP, 16 December 2016
Appeal of the Communist Party of Ukraine (CPU) leaders Petro Symonenko, Vasiliy Sirenko and Georgy Kruchkov to the Constitutional Court of Ukraine has been rejected. The appeal was about the compliance of the Law of Ukraine "On conviction and national-socialist communist totalitarian regimes in Ukraine and the prohibition of their propaganda symbols" commonly known as the decommunization Law.
Symonenko, Sirenko and Kruchkov argued that the Law is incompliant to the current Ukrainian and European legislation, the Joint Opinion of the Venice Commission and the office for Democratic Institutions and Human Rights. The rejection was based on the lack of certain procedure of review of constitutional complaints.
The CPU leaders shared the following comments on the issue:
"The lack of a certain law established rules of the appeals to the Constitutional Court is not an accident but a brutal and deliberate violation of rights and freedoms, is a part of the policy degrading treatment of the ruling oligarchs-Nazi regime.The president, who pushed through the Parliament totally dictatorial changes to the judicial system of Ukraine, was aimed, above all, to put the judiciary under his own oligarchic control and to prevent any attempts of citizens to appeal to the Constitutional Court on these criminal laws and decrees. Their aim is to deprive citizens of Ukraine of the right to protection from terror, persecution and social genocide."