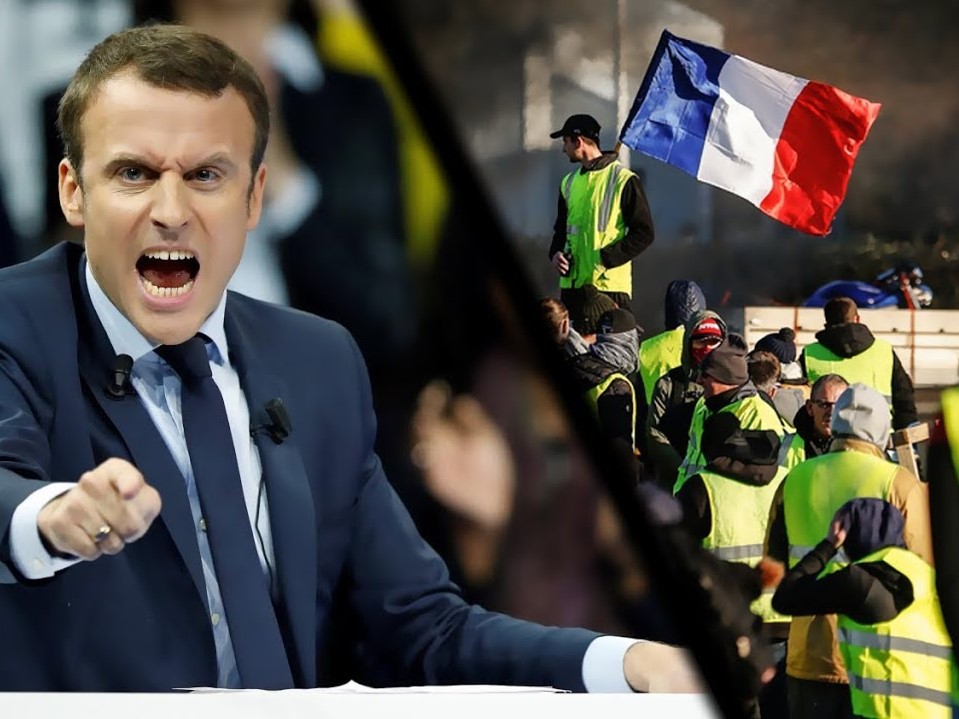 Communists responded to Macron's letter calling for national debate.
ICP, 30 January 2019
On January 13, President of France Emmanuel Macron issued a letter addressing the citizens of France, whom he called upon to launch a "great debate" for further reforms. Nevertheless, it did not take long for communists struggling in France to respond to this new initiative of the "president of the rich".
Fabien Roussel, The National Secretary of the French Communist Party (PCF), proposed to have a debate on increasing the purchasing power of the people, restoring public services, better distributing the wealth and finally opening the way for the VI Republic. Roussel claimed that the French have been expressing their thirst for social and fiscal justice.
The Revolutionary Communist Party of France (PCRF) defined Macron's tentative as a "great swindle", which they interpreted as a sign of a political crisis that has isolated the President. Criticizing Macron's call for a "great debate", the PCRF suggested that the real debate must be held on how to defeat the bourgeoisie's policies and how to organize struggles for an increase in wages, for social needs in health, education, transportation, housing, and democracy. Hence, a debate that will question capitalism and bourgeois domination with all their institutions such as the Constitution and the EU.
The Pole for Communist Revival in France (PRCF) asserted that if Macron's call for dialogue was sincere, he would carry out an amnesty for the unjust prosecutions about thousands of Yellow Vests and trade-unionists. The PRCF called upon workers and citizens to deny this trap called "great debate" and to continue and further raise the struggle.
The Revolutionary Party - COMMUNISTS responded to the proposition of "great debate" by underlining the economic inequality and the reality of social classes. The Party interpreted the timing that Macron chose with his efforts to regain control before the European elections. According to the statement, nothing will change if capital continues to control the means of production. The Party called upon the workers and people to unite and oppose capitalist policies.
See the link for Roussel's statement.
See the link for the statement of the PCRF.
See the link for the PRCF's statement on Initiative communiste.
See the link for the statement of the Revolutionary Party - COMMUNISTS.