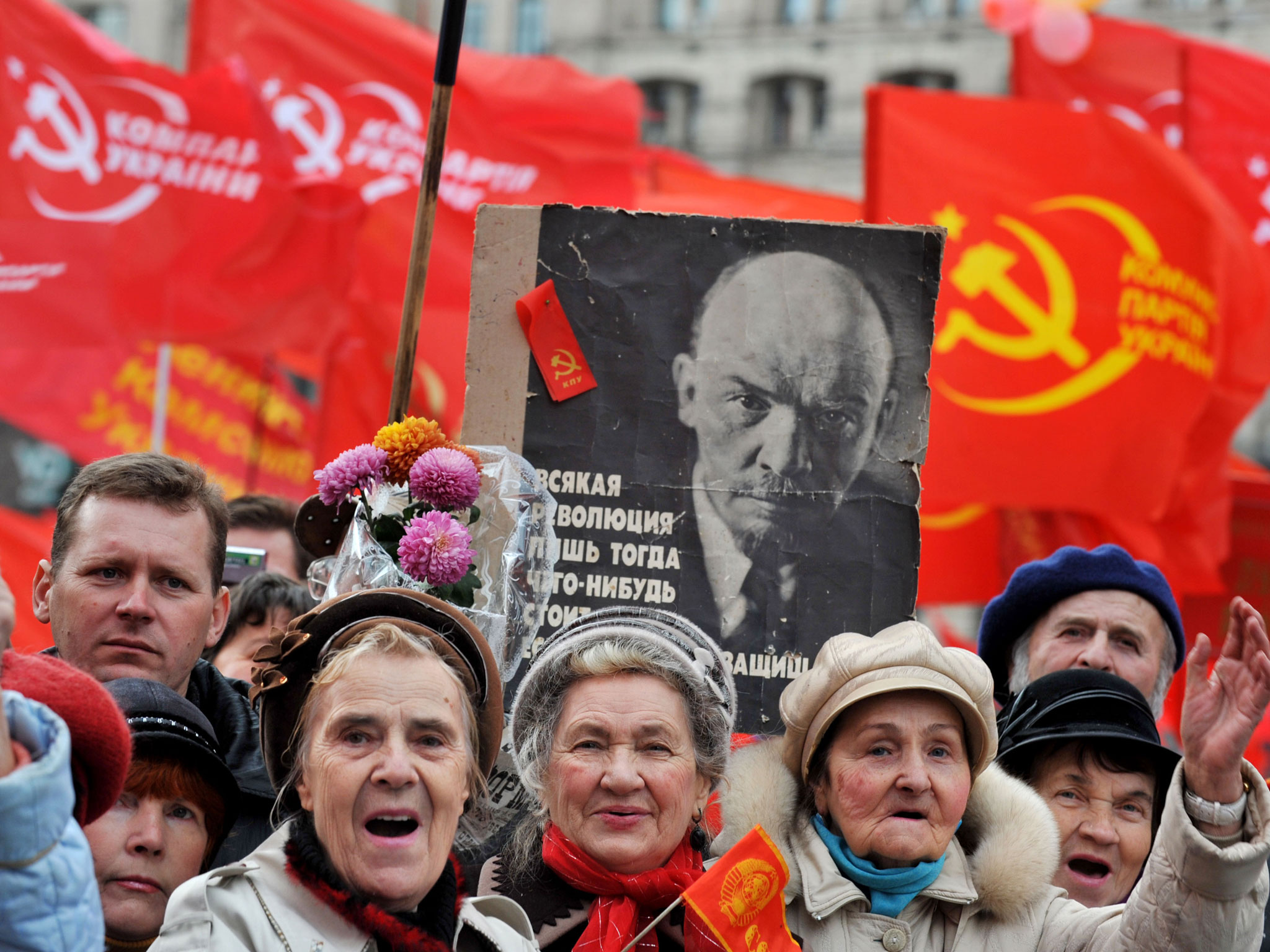 First Secretary of the Central Committee of CPU, Petr Simonenko called for solidarity against the attempts to ban the Party.
ICP, 13 April 2017
Judicial process to ban the legal work of Communist Party of Ukraine has reached to the final stage. Previously, Kiev district court took action to ban CPU after several legislations were passed in the Parliament in 2015, which banned all the symbols and propaganda of communism, commonly known as decommunization laws. The communists appealed to the Kiev Appeal Administrative Court. However since then CPU case has been exposed to severe legal violations, the judicial process is delayed; the court sessions are closed and transferred without any valid reasons. 
First Secretary of the Central Committee of CPU, Petr Simonenko has sent a letter to the communist parties around the world to explain the current situation of the case and called for solidarity with CPU. In his letter, Simonenko stated that the Court seemingly was ready to make a negative decision of the part of CPU, since it "arbitrarily stopped court hearings, left motions of the CPU without review, and announced last stage of the procedure – debates." He stressed that it was impossible to talk about the impartiality and objectivity of further court review because the Court has already committed a number of violations. "We are confident that this trial is a politically motivated and is aimed to destroy the Communist Party of Ukraine - the only real opposition to the current regime" the First Secretary clarified. He added that CPU would continue its struggle "for the rule of law and democracy, for the human rights and fundamental freedoms."
Reminding the important role played by the previous participations of "the members of national parliaments and MEPs from the European Parliament from the Left forces, representatives of the International Association of Democratic Lawyers at the court hearings of the trial on the ban the Communist Party of Ukraine", Simonenko invited the communist parties to send representatives to the court hearing on April 24th, preferably their members in the European Parliament or the national parliaments.