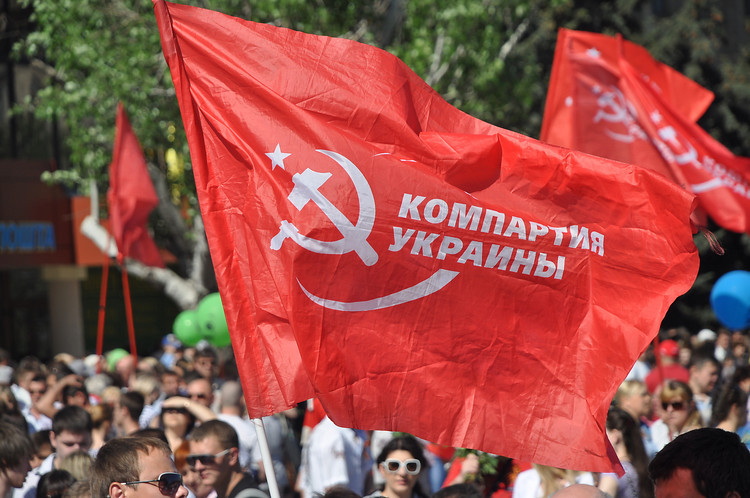 Mariupol city committee of the CPU declared they strongly protest this act of terror, aiming to disrupt the coming elections, against the First Secretary of the Primorsky Regional Committee, Alexei Krivun  and his family.
ICP, 20th October 2015
The First Secretary of the Primorsky Regional Committee of the Communist Party of Ukraine (CPU) Alexei Krivun has been attacked with a hand grenade on October 19th in Donetsk.
According to the statement of the Mariupol Committee of the CPU, the grenade hit the window of Krivun's apartment window on the third floor, near the Department of International Affairs of Ukraine in Donetsk region. It was reported that two portable hand grenade launchers (RPG) were used in the incident and nobody was hurt.
Municipal Committee of the CPU declared that they "strongly protest the act of terror" against their comrade and his family. CPU stated that the incident was the result of the "company of violence unleashed in the city by the fascists calling themselves 'democrats' at the connivance of the authorities in order to disrupt the upcoming local elections." 
Municipal Committee of the CPU demanded immediate investigation of the attack and punishment of those responsible.
Head of the self-proclaimed Donetsk People's Republic Alexander Zakharchenko has rescheduled the date for the local elections from October 18 this year to April 20, 2016. The date of local elections in Donetsk and Lugansk is a source of major political tension between Kiev and self proclaimed republics in the Donbass region of Ukraine. The Poroshenko government previously stated that they would not recognize the local elections held by the independence fighters.