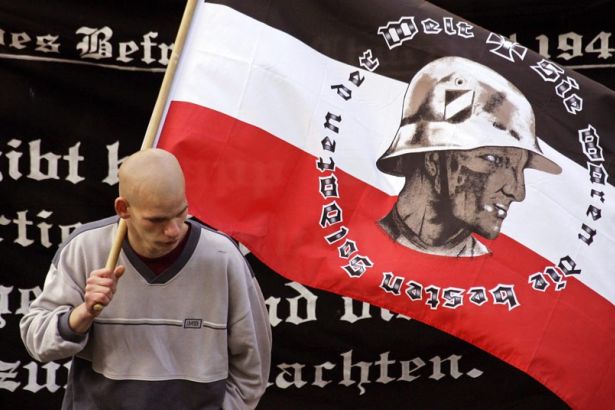 Germany, judges 13 people, including members of Communist Party, Turkey (KP), and the Left Party, Germany, for obstructing a neo-Nazi NPD (National Democratic Party of Germany) demonstration
ICP, 14th November 2015
In Germany, 13 people from different anti-fascist political organizations are judged for preventing a demonstration organized by the neo-Nazi NPD (National Democratic Party of Germany).In April 2014, 7 thousand people had gathered in a counter-demonstration against the neo-Nazis and had been subject to brutal police attack.
One of the judged, Doğukan Karakuş, a member of the Communist Party (KP), Turkey, states that the NPD wanted to organize racist demonstrations in the districts where the migrants from Turkey are concentrated. During the protests against neo-Nazi demonstrations , Karakuş was severely injured due to the police violence, his bones were squeezed. After beimg arrested, he is sentenced to 8 months prison and 600 Euros after his trial on 10th November 2015. If Karakuş happens to get involved in a similar case within two years time, his punishment will be applied. Karakuş states that although the police does not intervene the fascist groups who organize demonstrations with firebrands as did the Nazis before the Second World War, the anti-fascist activists are subject to offense.
Another file is claimed against Bodo Ramelow, a deputy of the Die Linke (Left Party), Germany, who made an appeal for the suspension of his legislative impunity stating that he used his 'right to resist fascism'.
Doğukan Karakuş and the other antifascist activists stated that they would not surrender against the oppressions and carry on their struggle against fascism without hesitation.