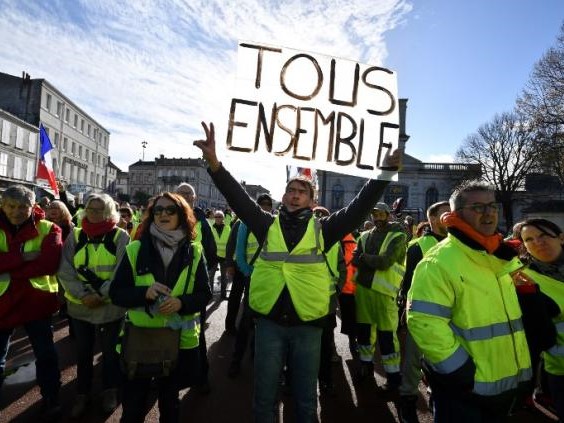 French communists warn about the danger of war in the Middle East.
ICP, 13 July 2019
In June, after provocative missiles targeted oil tankers in the Persian Gulf, six French communist organizations, including the Revolutionary Communist Party of France (PCRF) and Pole for Communist Revival in France (PRCF), issued a common declaration on the growing danger of war in the Middle East.
The statement notes that the US President unilaterally denounced the Joint Comprehensive Plan of Action, which was an "undeniable progress for maintaining the peace in the Middle East." Undersigned parties remind that the rulers of Iran, who have crushed the Communist Party (Tudeh) and are using reactionary religious fanatism for justifying the social inequality, are certainly not progressive people. However, this is not the reason why Donald Trump attacks them. The US imperialism is carrying out a procedure for destroying Iran by economically suffocating her, just like in the case of Venezuela.
It was within this context that Florence Parly, Minister of the Armed Forces, declared that France was going to harden her economic sanctions against Tehran. Meanwhile, it is added in the common declaration of French communists that journalists and liberal "experts" on French TV channels are accusing Iran of bellicism, making an example of how French press is in the service of imperialism. French communists consider the provocative missiles that targeted oil tankers in the Persian Gulf as another pretext meant to serve the war plans of the US imperialism.
Communist organizations that signed the common declaration demand from the French President (and from his colleagues in the EU) to condemn the warmongering of the United States and Israel against Iran. In addition, they demand from the Macron administration to stop lending any military equipment to Saudi Arabia because the latter uses them in the invasion of Yemen, causing humanitarian disasters according to the United Nations.
See the
link
for the common declaration of French communists.