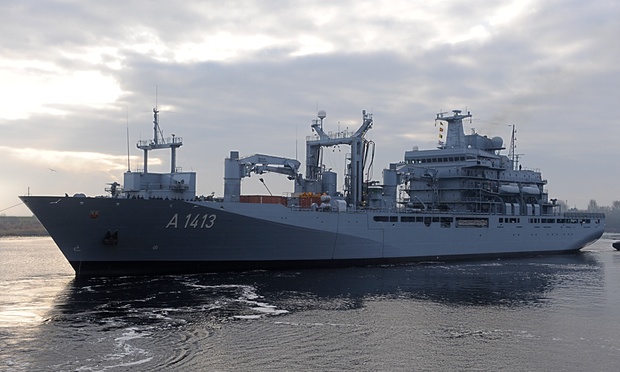 CC of AKEL released a statement on the Turkey-Germany joint agreement calling on the NATO to get involved in the refugee crisis. 
ICP, 12 February 2016
Spokesperson of the Central Committee of the Progressive Party of the Working People (AKEL), Georgos Loucaides, released a statement after the developments regarding Turkey and Germany's agreement on calling on NATO to help Europe cope with the refugee crisis.
"The goals of Turkey and Germany for the involvement of NATO in the management of the refugee influxes in the Aegean Sea represent a dangerous development. The new measures and mechanisms being promoted by the European Union and NATO are creating obvious dangers for the state sovereignty of their member countries." said  Loucaides.
AKEL also warned about "the intensification of the repression exercised against the refugees and the militarization of the refugee crisis forebode more tragedies in the Aegean Sea and the whole of the Mediterranean".
The statement of the CC emphasized that a "war machine" like NATO could not be trusted and that the only solution for the civilians would be the end of the war in Syria. AKEL concluded saying the ending of the civil war in Syria "can be done if NATO countries and their allies in the area stop once and for all every kind of financing and funding, equipment and trade with the Islamic State organization and stop undermining the forces that are fighting on the IS on the ground." (See the link for the full text)
Turkey and Germany had announced that they were planing to seek help from "NATO allies in monitoring the flow of migrants trying to get to Europe from Syria via Turkey and the Aegean Sea" according to the Euronews.
"Turkey and Germany will present to NATO, as an agenda item, that NATO should step in regarding the results of the refugee flow from Syria. In particular, we will make a common effort so that NATO's monitoring mechanisms should be used effectively on the border and in the Aegean (sea)" PM Davutoğlu is reported to have said.
Germany on the other hand stated that "support for the Turkish coast guard and the EU's Frontex border agency will be discussed at a "NATO level." on Twitter by Merkel's spokesperson Steffen Seibert.