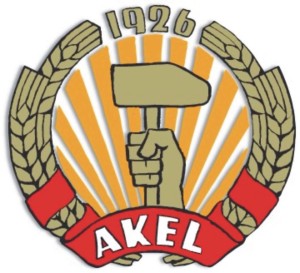 ICP, 28th September 2015
Central Committee of AKEL has released a press statement after its indepth discussion on developments surrounding the Cyprus problem.
In the statement released by AKEL CC press office on 26th September 2015, CC of AKEL announced that they will pursue the party leadership's handling of the Cyprus problem so far.
The Central Committee stressed that AKEL believes that the only prevailing solution of the Cyprus problem is a bi-zonal and bi-communal federation. Besides, AKEL emphasizes that, this bi-communal, bi-zonal federation shoudl be formed with a single and indivisible sovereignty, a single international personality and a single citizenship that will respect the human rights and fundamental freedoms of all Cypriots.
Regarding the negotiotion process and peace talks, AKEL puts its clear opposition to  any thoughts of replacing the current anachronistic system of guarantees by NATO and abandoning the position for demilitarization. 
The full text of the press release of AKEL is as follows:
Download