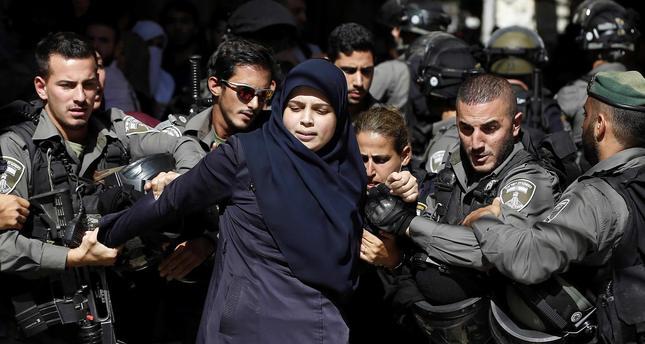 ICP, 12th October 2015
The Press Office of the Central Commitee of AKEL published a statement against Israel's recently deepened offences against the Palestinian people. 
In the statement dated 8 October, 2015, AKEL censures Israel's recent aggressions. The statement emphasizes that the goal of Israeli authorhorities this time is to direct the Palestine issue towards a religious conflict. 
The statement also calls for an intervention by the international community and points out that any seemengly neutral stand on the issue would be unjust:
"The international community must intervene immediately to deescalate the attacks and condemn Israel's aggression, without adopting the unfair stand of equal distancing between the two sides." 
Israel had recently increased its agressions in East Jerusalem and the West Bank. The clashes escalated in the late September as Israeli police attacked on Palestinians in the Al-Aqsa mosque during the eight-day Jewish festival of Sukkot.
See the link for the full statement