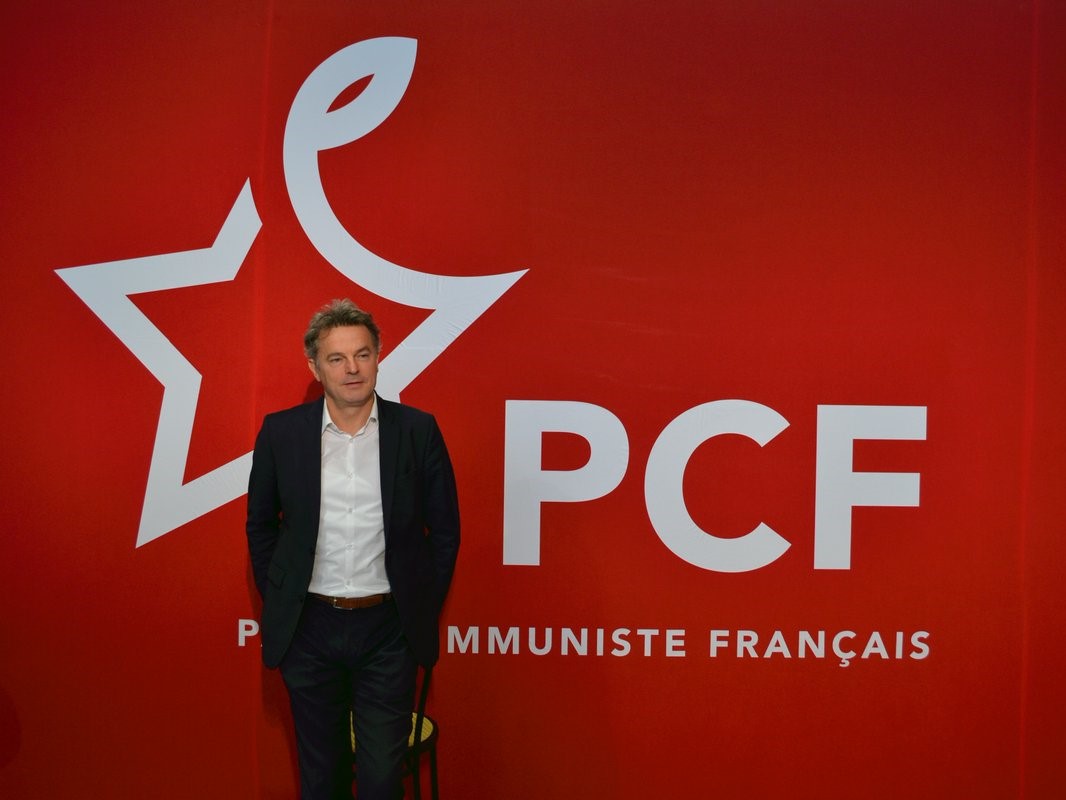 The 38th Congress of the PCF elected a new National Secretary and introduced the new logo of the Party.
ICP, 28 November 2018
The 38th Congress of the French Communist Party (PCF) was held on November 23-25 in Ivry, where Fabien Roussel became the new National Secretary. Roussel presented the new logo of the Party, which does not contain a reference to hammer and sickle, the traditional symbol of the communist parties, but is based on the figure of a red star.
In his first speech as National Secretary, Fabien Roussel put forward that the message delivered by the 38th Congress was to be united and more combative. Roussel underlined economic inequalities by stating that the half of the GDP of France is detained only 0.5% of the population and declared the upcoming PCF campaign for an increased purchasing power. Combining tax evasion and climate challenge as two major themes of the struggle of the PCF, Roussel said, "As gases make holes in the ozone layer due to greenhouse effect, tax evasion makes holes in public treasury." At the end of his speech, Roussel expressed his aspiration for becoming "sincerely eco-communists," "écolo-coco" for a Communist Party of the 21st century. He called upon his comrades for inventing this new economic, social, ecologic model that will be necessary for leaving capitalism. He concluded, "The social project which puts in its centre human being and our planet, it is communism. And communism in the 21st century remains as a new idea!"
See the
link
for Roussel's speech in French.