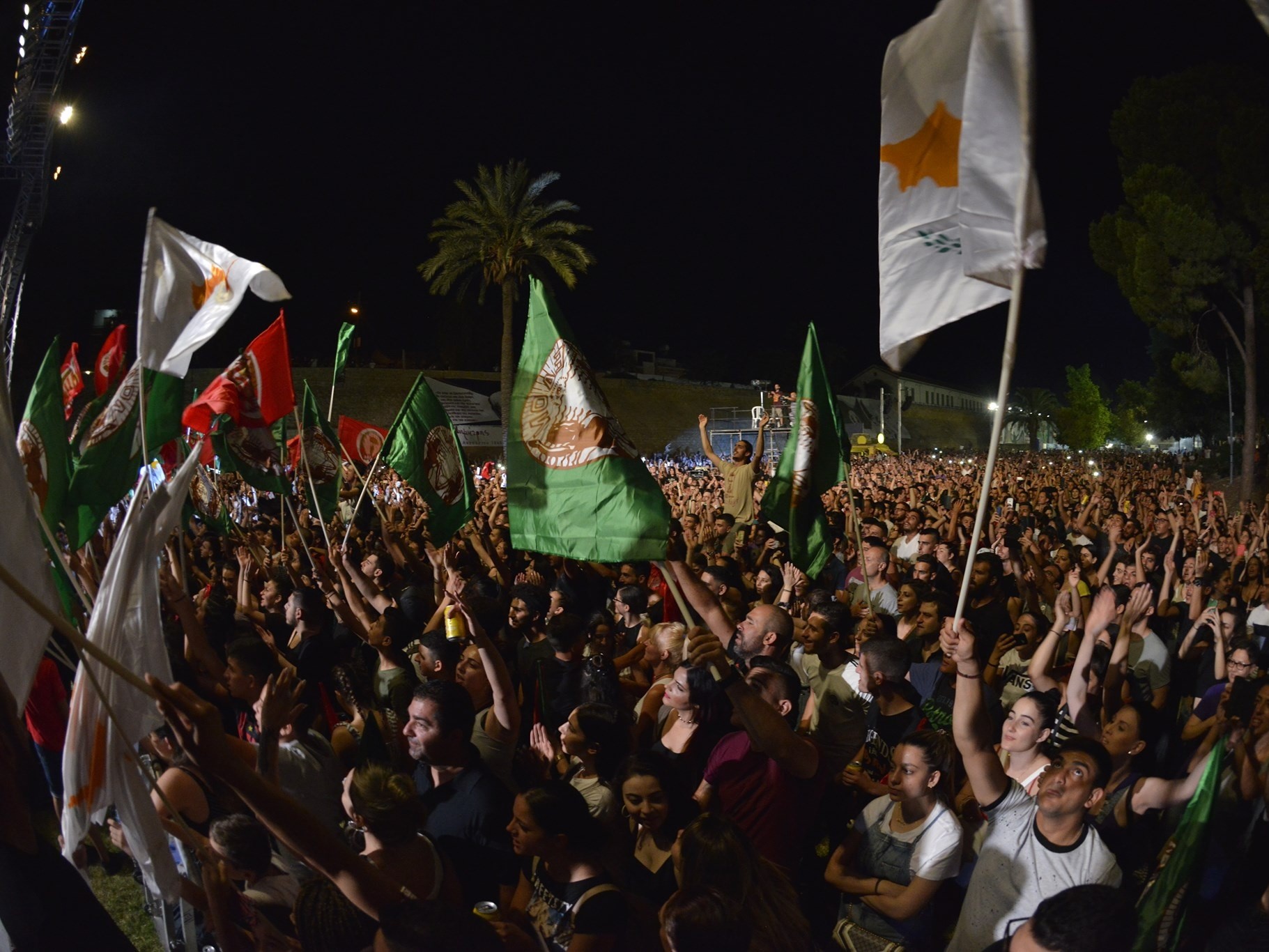 AKEL GS Kyprianou took the floor.
ICP, 9 September 2019
The 32nd Pancyprian Festival of Youth and Students of the United Democratic Youth Organization (EDON) took place on July 3-5 at the Famagusta Gate Moat in Nicosia, Cyprus with thousands of participants. On the last day of the Festival, Andros Kyprianou, General Secretary of the C.C. of the Progressive Party of the Working People (AKEL), took the floor.
Commemorating Demetris Christofias, Kyprianou reminded that they shall keep his memory alive with actions, struggles and work for the salvation of Cyprus, the liberation and emancipation of the people. AKEL GS said that the Festival of EDON is not just music but that every corner of the Festival is filled with reflections, fermentation and movement of ideas; ideas that relate to all issues of concern to students, school pupils, young working people, both young and older generations.
As to the Cyprus question, Kyprianou declared, "we are always ready to join forces with those who want peace and the reunification of our country, in both the Greek Cypriot and Turkish Cypriot communities. We are always ready to devote all our forces so that the crime that imperialism committed 45 years ago against our country is not vindicated." He asserted that President Anastasiades is in danger of going down in history as the President of partition unless he takes sincere initiatives for a resumption of substantive negotiations as soon as possible from the point where the negotiations had remained at the Crans Montana conference and on the basis of the Guterres Framework.
The General Secretary reminded that Cyprus now records the third highest public debt across the European Union with 102.5% of GDP. Besides, the government ruling forces have condemned young people to work for EUR 600 and EUR 700 a month, even though they have graduated and have postgraduate degrees. They have condemned young people to not being able to get on with their lives, not even being able to rent a 2-room apartment/flat, not being able to make dreams.
Kyprianou called on every worker, young person and logical person who wants to see a different Cyprus, who wants an alternative path for himself/herself, his/her family, society and country, to struggle with AKEL, together with EDON and together with the People's Movement of the Left. He concluded, "So long as people stay on their own, they will be weak. So long as everyone is alone nothing will change."