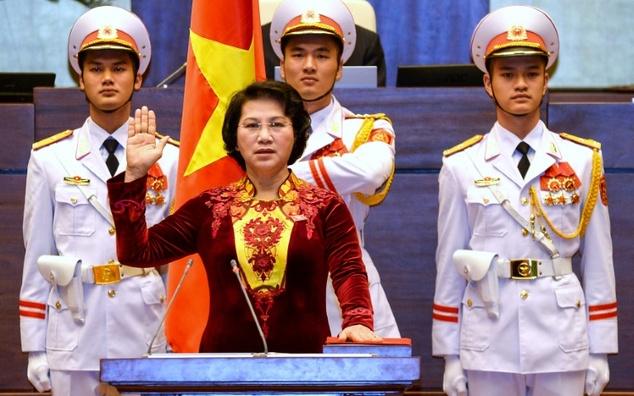 Veteran lawmaker and senior Communist Party official Nguyen Thi Kim Ngan was elected to be the first chairwoman of the National Assembly.
ICP, 2nd April 2016
Nguyen Thi Kim Ngan, was named as the first woman to the influential role of chairperson of the National Assembly - the country's fourth most powerful position. VTV reported that, Ngan (61) was elected with 95.5 per cent of votes after a poll.
"I would like to thank the National Assembly for electing me," Ngan said after the ballot, and added "I vow my resolute loyalty to the nation, the people, and the constitution." 
Ngan's appointment makes her the highest ranking female party official. Although the majority of the Communist Party of Vietnam officials are men, women are represented in the ranks, with around 25 per cent of National Assembly delegates being female.