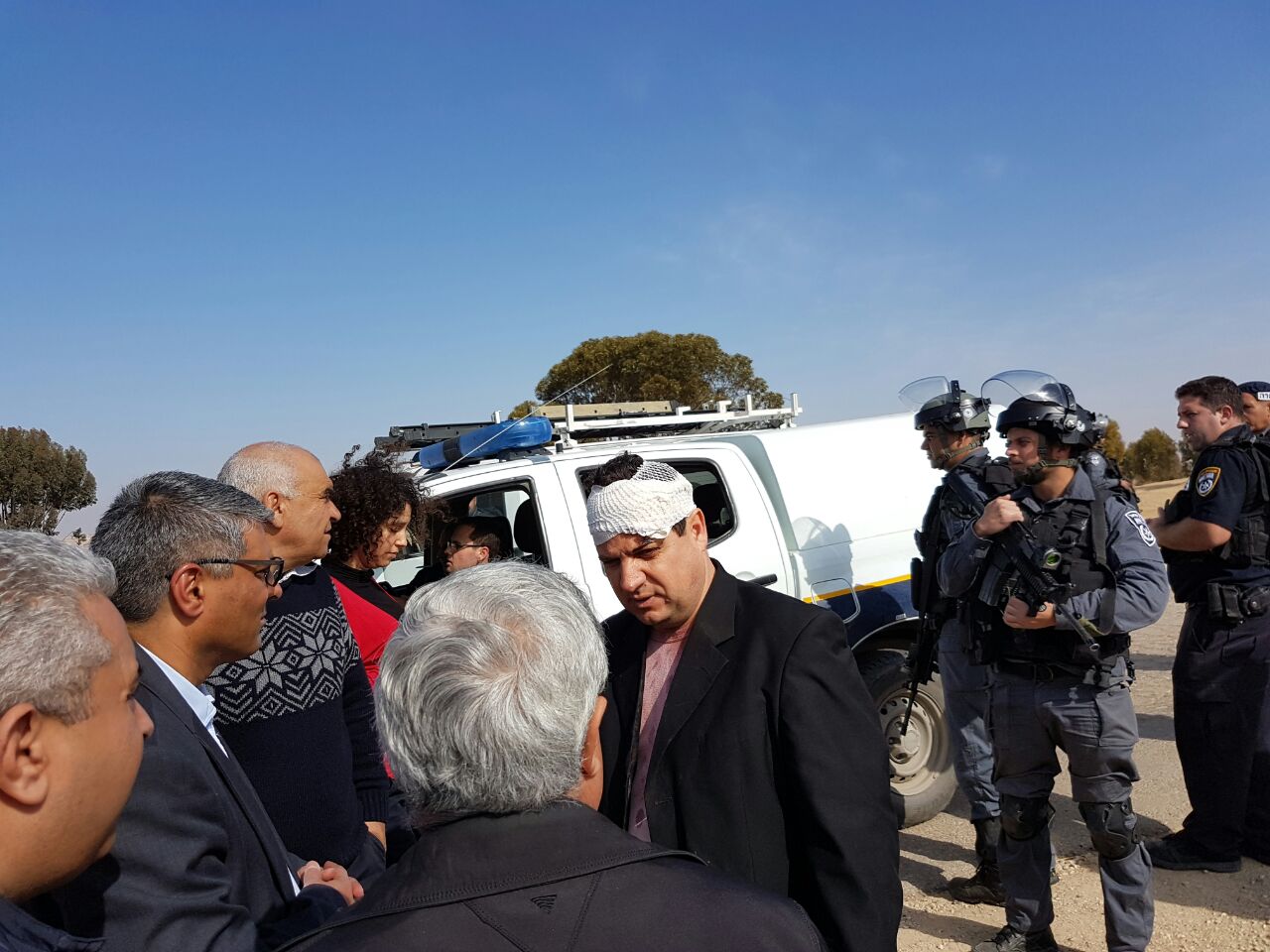 The Communist Party of Israel and the Democratic Front for Peace and Equality released a statement about the government's last attack on the Palestinian Umm Al-Hiran village.
ICP, 21 January 2017
The Communist Party of Israel (CPI) and the Democratic Front for Peace and Equality (Haddash) released a joint statement denouncing the Wednesday morning attack by the police forces against the Palestinian Umm Al-Hiranvillage.The brutal attack resulted in the murder of a village resident, Yacoub Abu ElQiaan. Tens of others were injured.The CPI and Haddash linked the attack to the plan for demolition of the village and the aim to built a Jewish one.
The two organizations warned the "democratic forces" of Israel public about the racist aggressiveness of the Israel government. They called upon to realize "the fact that the government's racism will not stop at the Palestinian Arab's doorstep but will later threaten anyone who will not agree with this Government's aggressive policies."
The CPI and Haddash called the international community to continue efforts for a two State solution. The statement called for the end of the Israel occupation to the Palestinian lands, and claimed the establishment of an independent Palestinian State with its capital as being in east Jerusalem.
8 houses were demolished in Umm Al-Hiran on Wednesday attack and one of the village residents Yacoub Abu ElQiaan was murdered. Tens of other residents including a Knesset member were seriously injured. The Israeli government aims to demolish Umm Al-Hiran to build a Jewish town with no Arabs, and move the people of Umm Al-Hiran to the Arab town of 'Hoora'.
A week before the Umm Al-Hiran attack, the State had demolished 11 houses of Arab Palestinian citizens in 'Qalansawa', a town in the Centre. Houses owners had been served demolition notifications less than 48 hrs earlier.