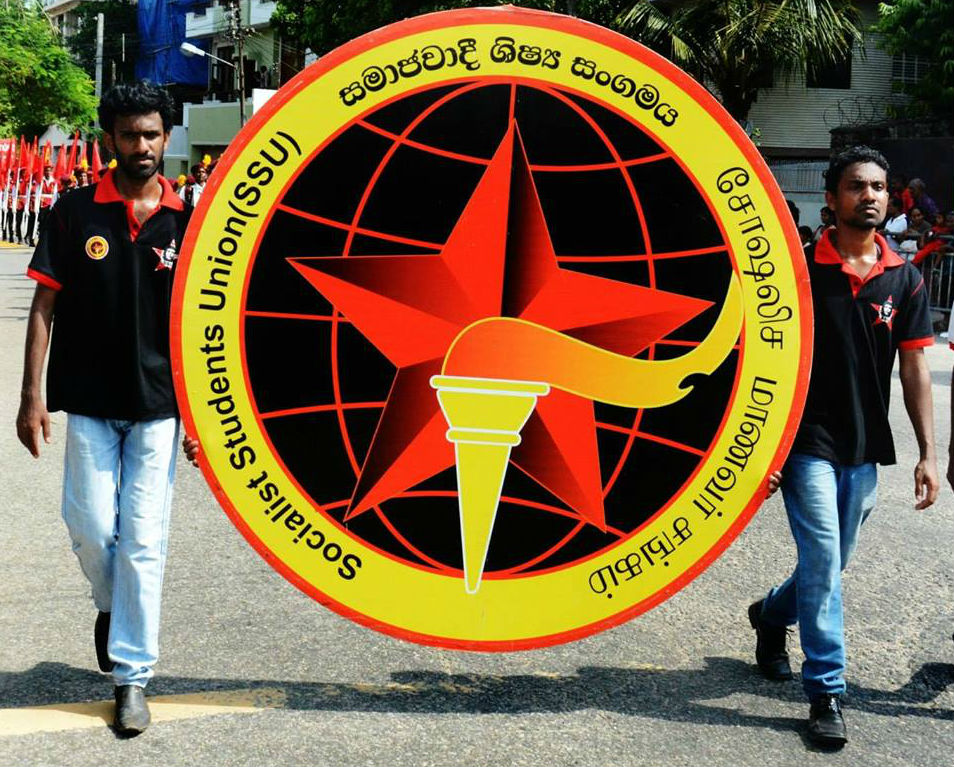 Inter University Students Federation of Sri Lanka held a march of more than 125 kilometers for three days against the threats against free education.
ICP, 28Th November 2015
Sri Lankan students representing all universities participated in a massive march that started from The University of Peradeniya in Kandy on 23rd November against privatization and commercialization of education. The march covering more than 125 kilometers reached Colombo on 27th November. On the way, the students informed the local people about the current threats against free education.
The march was organised by Inter University Students Federation, a collective body of students of all universities in Sri Lanka.
As one of the organizers, Socialist Students Union Sri Lanka, released a statement listing the demands of the students from the government:
"Abolish all private universities which are selling degrees, including the private medical college call SAITM. 
Stop charging all types of fees in schools
Increase the amount of student enrollment in state universities and
Stop selling degrees in state universities."