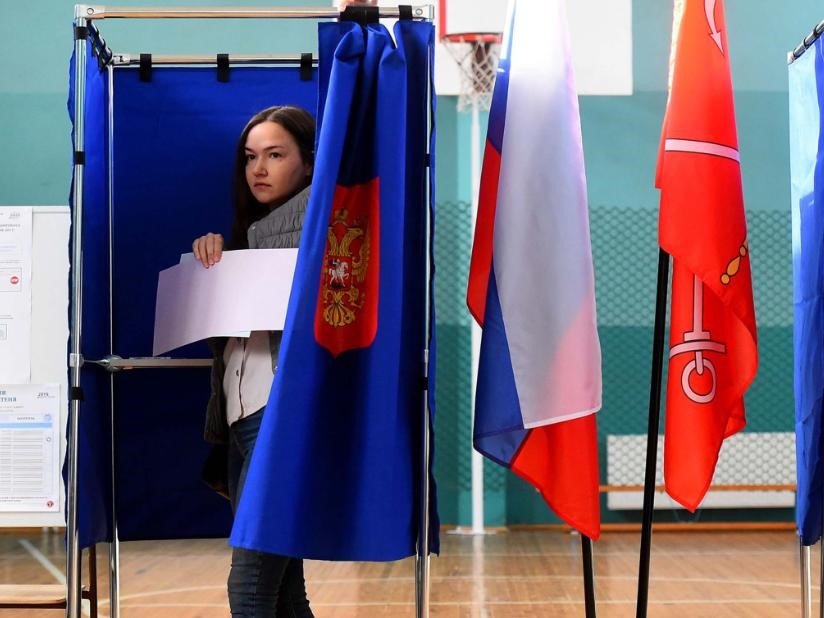 CPRF on the results of the local elections in Russia.
ICP, 22 September 2019
A unified election day took place across Russia's 85 federal subjects on September 8. Sixteen regions elected governors, while the remainder elected their municipal and city parliaments. According to the statement of the International Department of the Communist Party of the Russian Federation (CPRF), public anger over more than five years of falling incomes and an unpopular hike in the pension age along with other cannibalistic reforms stubbornly executed by the government caused a severe distrust to power which had resulted in descent of Russia's ruling United Russia party's support.
In order to prevent a repeat of last year's protest vote situation, where citizens in several regions voted against the government's official candidates, this time potential competitors - CPRF in particular - were prevented from joining the race and were not allowed to register as candidates under far-fetched pretexts. The CPRF adds that various malicious technologies like "municipal filters", spoiler – parties, candidate – namesakes, electronic voting, etc. were used during the electoral race.
The most severe defeat has been suffered by the ruling United Russia party in Moscow.  Pro-presidential party has lost one-third of its seats in the Moscow parliament despite many "election tricks" in use. Meanwhile, the CPRF gained its best result in recent years by increasing its seats from 5 to 13 out of 45. The candidates of the Party were the second in 10 out of 12 regions with an improved result in comparison with the previous election. They have increased the total number of seats in municipal parliaments of thirteen regions leaving behind Liberal Democrats and Just Russia party. Hence, in total, the CPRF has significantly increased its presence in parliaments of all levels. 
The Party concludes that the elections of 2019 once again has demonstrated the declining popularity of the United Russia party along with social and economic policy pursued by the government. And on the contrary, national support for the CPRF and left forces is on the rise in Russia.