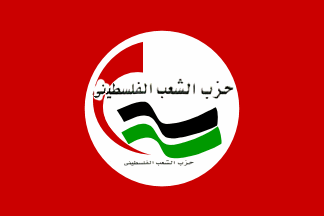 The Palestinian People's Party announced its decision to participate in the new Palestinian government putting forward a memorandum including social and political issues.
ICP, 6 April 2019 
According to the official website of the Palestinian People's Party (PPP), the Secretary-General of the People's Party, Bassam Al-Salhi, said in a press statement last Wednesday, that the PPP selected Comrade Abu-Jaysh as PPP's candidate for the ministry in the government. Regarding the ministerial position to be occupied by Abu Jaysh, Salehi said that the special arrangements for the formation of the government would be completed with the Prime Minister in accordance with the agreement made during the dialogue of government formation.
The issues put forward in a memorandum by the PPP during the dialogue included the following:
Strengthening the relations with the people in the Gaza Strip so as to ensure equal rights for the citizens both in the West Bank and the Gaza Strip, and to end the division based on the implementation of reconciliation agreements.
Adopting a socio-economic policy based on social agreement, including reconsidering some fees whether public or private imposed on citizens in the areas of basic services, reinforcing the cooperative economy, expanding agriculture and industry, addressing issues such as unemployment and poverty.
Building of a national strategy for education in order to ensure the development of the educational system as a whole, based on scientific thinking and openness.
Establishing a mechanism of controlling the government with the political participation of the community until the legislative and presidential elections.
Strengthening popular resistance, boycotting Israel, implementing decisions of the Palestinian National Council and giving special attention to Jerusalem.
Last January, the PPP had participated in the establishment of the Palestinian Democratic Rally including the Popular Front for the Liberation of Palestine, the Democratic Front for the Liberation of Palestine, the Palestinian National Initiative of Mustafa Barghouti and the Palestinian Democratic Union. In its initiation, the Democratic Rally coalition had announced its aim to "uphold the PLO as the legitimate and sole representative of the Palestinian people" vis-a-vis Hamas. The organizers had demanded general elections within six months which haven't taken place in Palestine since 2006 because of deadlock between Hamas and Fatah.
Regarding its position in the coalition, Wajih Abu Zarifa, a member of the Political Bureau of the PPP and a member of the Preparatory Committee of the Palestinian Democratic Rally, explained that the Democratic Rally is 'a coalition formula between political parties, social and civil groups and not a political union'. He underlined that the decision of PPP to participate in the new Palestinian government was taken after extensive study on the political program with the Fatah movement and Prime Minister Mohammed Shtayyeh. Abu-Zarifa added that the PPP is interested in continuing the Democratic Rally as a coalition formula that brings together parties for joint action on agreed political and social issues.