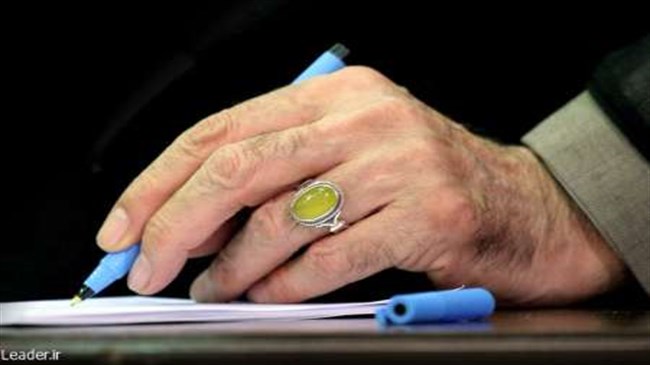 Tudeh Party of Iran (TPI) released a statement on the recent developments about the Joint Comprehensive Plan of Action.
ICP, 20 January 2016
After the Implementation Day of the  Joint Comprehensive Plan of Action (JCPOA) on 16th January 2016, the Central Committee of the Tudeh Party of Iran (TPI) expressed its opinions by releasing a statement on the issue.
After briefly introducing the previous developments of JCPOA, TPI listed some significant points pointing out the comprehensiveness of the plan, which is broader than stated. 
"...the scope of the negotiations that led to the JCPOA was much broader than just the nuclear industry of Iran and the lifting of economic and financial sanctions, and was directly and closely related to the collaboration of the theocratic regime in Iran with the macro-policies of the US administration in the Middle East region." writes the statement of TPI.
The CC of TPI concluded the statement as follows:
"While welcoming the implementation of the JCPOA and the ending of some of the devastating financial and economic sanctions imposed on our nation, the Tudeh Party of Iran believes that it is only through the common struggle of all the freedom-loving forces and those seeking genuine reforms that the road to fundamental and significant change and development in Iran can be paved and the country saved from the current economic-political crisis. The battle against the deeply despotic and anti-people governance practices of the theocratic regime of Iran and the rejection of it as the dominant governance structure in the political regime of Iran is the first step in this difficult and tortuous struggle."
The Joint Comprehensive Plan of Action (JCPOA) is a program which was reached an agreement upon between the P5+1 (China, France, Germany, Russia, the United Kingdom, and the United States), the European Union (EU), and Iran on July 14, 2015. JCPOA is reported to ensure that Iran's nuclear program will be exclusively peaceful.
 16 January 2016 is marked as the "Implementation Day" of the JCPOA. The International Atomic Energy Agency (IAEA) has verified that Iran has implemented its key nuclear-related measures described in the JCPOA, and the Secretary State has confirmed the IAEA's verification. As a result of these developments, the United States and the EU have lifted nuclear-related sanctions on Iran, as described in the JCPOA.
You can find below the full text of TPI's statement in English and Farsi:
Download