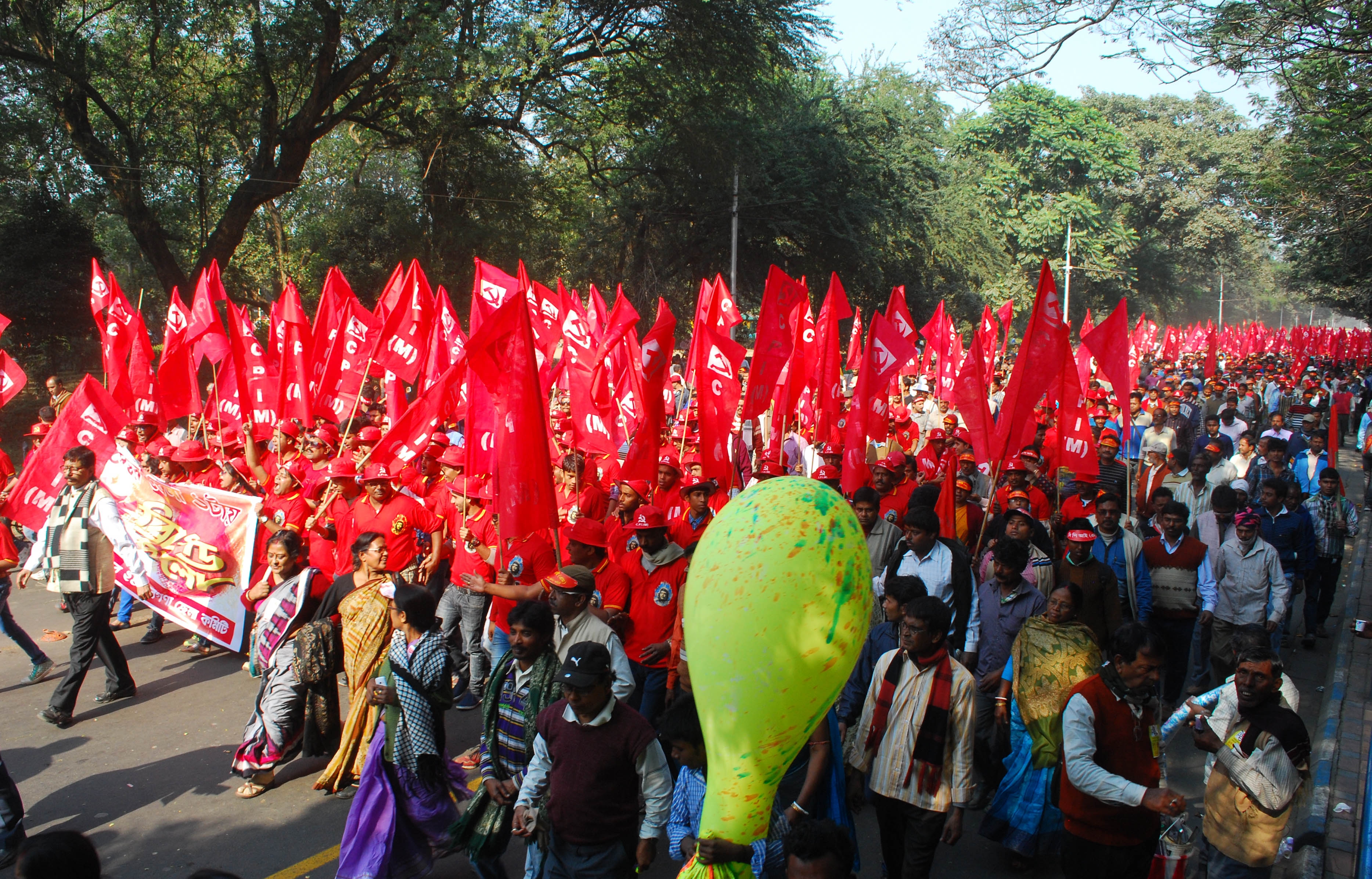 Communist Party of India -Marxist (CPI-M) released an article on its Plenum, which had started with a mass rally. 
ICP, 10th January 2016
CPI (M) convened a five-day plenum titled "All India Organisational Plenum" in Kolkata at the end of the year 2015. More than 1.2 million people had attended the rally organized at the start of the on 27th December and this was reported as being one of the biggest ever mobilizations by the communists in India. (See the link)
In the article which is released after the completion of the Plenum, it is reported that the composition of the people who converged at the rally in Kolkata, disclaimed the bourgeois media that youth are not being attracted towards the CPI(M) since youth from all over the state of West Bengal enthusiastically participated in this rally.
The Plenum on Organization is stated to focused on strengthening and streamlining of CPI(M)'s organizational capacities to fulfill the objective of building the Left and democratic front. Additionally it is stated that "the Plenum reiterated the character of the CPI(M) as a revolutionary party  based on the tenets of Marxism-Leninism while its line at this current conjuncture is to strengthen the links with the Indian people. i.e., a revolutionary party with a mass line."
The main issues dicussed at the Plenum are listed as:
Strengthening Organisational Capacities; 
Concrete Analysis of Concrete Conditions,
Implementing a Proper Cadre Policy;
Intensifing Struggles against Social Oppression;
Combating Communalism.
Additionally the urgents essential tasks to strengthen the Party's links with the Indian people in order to unleash mightier people's struggles are stated to be disussed at the Plenum.
Fur the full article see the link.