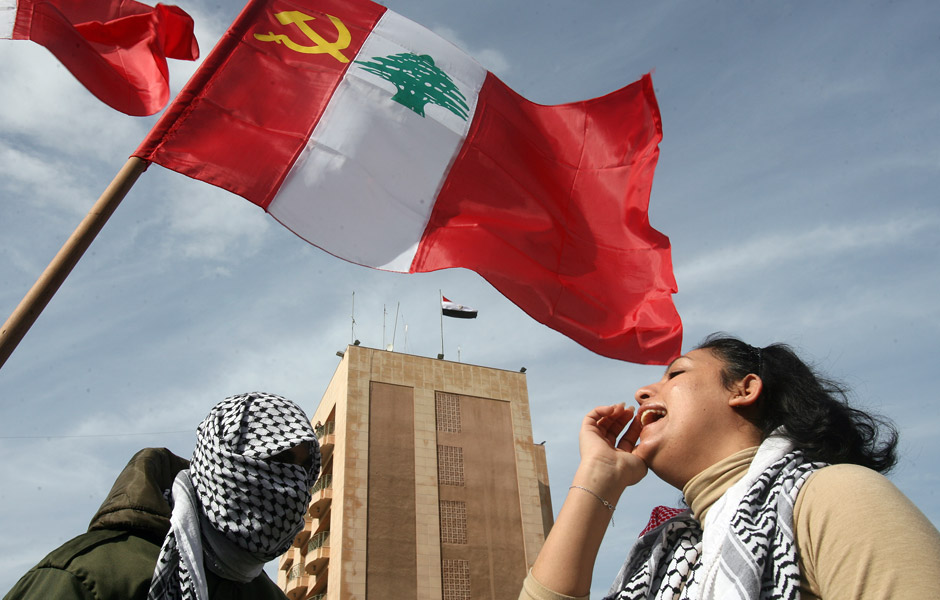 Lebanese Communist Party demands the adoption of a proportional representation voter system in elections.
ICP, 28th July 2016
Supporters of the Lebanese Communist Party  gathered in the Riad Solh close to the House of Representatives in Beirut last Friday, demanding an electoral based on proportionality.The rally took place weeks ahead of the anniversary of 2015's summer protests, when thousands took to the streets as a result of the garbage crisis while the Communist Party called for the enlargement of the struggle.
The Lebanese Communist Party head Hanna Gharib said, "We are celebrating the National Day for Proportionality and are gathering to demand its application in the upcoming elections. The demands remain the same as ever: no sectarianism, and proportional representation." Many women's rights groups and youth groups also attended Friday's demonstration.
The Party has called for the adoption of a proportional representation voter system in elections. Under the proposal, Lebanon would be counted as a single electoral district with representatives selected based on the share of each party's votes rather than sectarian allegiance.
The LCP and affiliates also called for lowering the voting age from 21 to 18, as well as establishing a quota for women and handicapped people in government. The activists gave suggestions for an electoral procedure which they say would ensure transparency and impartiality in elections. This included limiting campaign spending. The next general elections are supposed to be held in 2017.
The present electoral system based on confessional registry enables the monopoly of sectarian parties. The LCP argues that this system alienates the citizens to politics whereas a proportional representation would let people choose the parties according to their political programs.
During last years garbage crisis, a commentary on Solidnet by the LCP regarding the grassroots movement had underlined the enlargement of the struggle, wrote as follows: 
"... we see that understanding the situation and clarifying the image help, without any doubt, to find durable and escalated solutions for the problems which start with garbage and do not finish with new electoral law, even if it took place out of sectarian bases and on proportional bases, because the paralyzed state due to impotence system can not go back to life, but we have to think about the alternative which must be different in heart and quality. From this point we see in the grass roots movement as an introduction to bring new image to the state starts with it a transitional period could lead to establishing a radical solution."