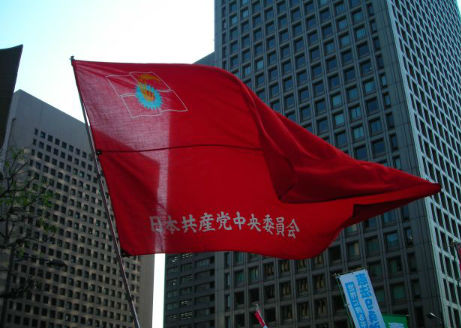 ICP, 9th October 2015
JCP Chair Shii Kazuo has issued a statement demanding the Japanese government withdraw from the Trans-Pacific Partnership.
Japanese Communist Party Chair Shii Kazuo on October 6 issued a statement demanding that the Japanese government withdraw from the TPP, which has been negotiated in Canada between 12 countries including  USA and Japan.
Shii has stated that Japan should reject the Pact without signing it, on the grounds tha the TPP will sell off to the U.S. and multinational corporations Japanese people's interests and Japan's economic sovereignty in such fields closely related to people's daily lives and businesses as local economies and employment, agriculture, health care and insurance, food safety, and intellectual property, which is unacceptable.
JCP Chair also stated that the Abe government has been cornered as citizens are raising voices against the TPP and other anti-people policies of the government, such as the enactment of the war legislation, the restart of nuclear reactors, the construction of a new U.S. base in Okinawa, and the consumption tax rate increase.
He declared that in collaboration with a wide range of people, the JCP will do its utmost to block the TPP.