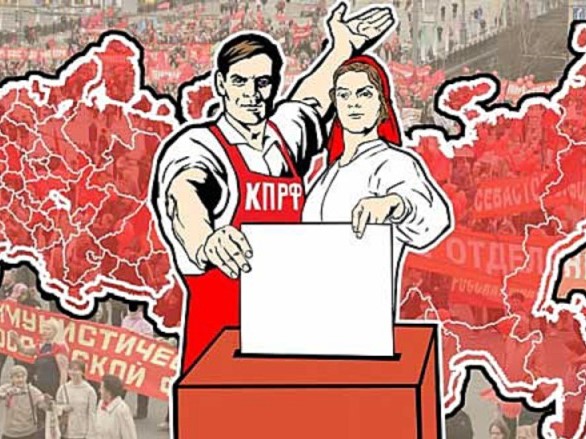 Communist Party of the Russian Federation achieved significant increase in its electoral support in the September federal, regional and local level elections.
ICP, 24 October 2018
More than 63 million voters went to polls in the September federal, regional and local level elections in Russia. Heads of 26 regions, deputies of 16 regional and 12 city parliaments, mayors of 4 administrative centers and 7 deputies of the State Duma were elected. The Communist Party of the Russian Federation (CPRF) reached an average result of 20% of seats in Regional Legislative assemblies and City Dumas and 15% in the first round of the Governor elections. The percentage of the CPRF victories in single-member constituencies (Legislative Assembly elections) has increased fourfold in comparison with 2017 and reached 16%.
During State Duma election campaign, the CPRF succeeded in Saratov region. The Communist Party won three party lists in deputy elections of 16 regional parliaments. The lists of the CPRF were supported by 34% of voters in the Irkutsk region, 31% in Khakassia, 36% in the Ulyanovsk region. In the regional elections the CPRF candidate Andrey Klychkov in the Orel region was elected the Governor with the support of the 84% of the voters. In Khakassia, Valentin Konovalov scored almost 45%. Virtually Andrey Ischchenko was the first in the second round of the Primorsky Krai Governor election campaign with almost 52% of support, but election results were cancelled due to mass fraud and illegal actions organized by his competitor. The list of the CPRF was victorious in Veliky Novgorod with 30.6% of support.
The CPRF was successful in one out of 12 City Dumas of administrative centers of the Russian Federation. 59 CPRF candidates won the elections to the Regional Legislative assemblies in single-mandate districts. 24 Communists won the elections of deputies of representative bodies of administrative centers of the Russian Federation.
The CPRF considers that impressive election results of the Party, which was achieved in spite of the overwhelming electoral fraud carried out by the governing party, stems from the fact that Russian electorate considers the CPRF the political alternative of the governing party. According to the CPRF, the balance of votes in different regions and territories highlights the fact the United Russia Party is gradually loosing electoral support due to the cannibalistic pension reform arranged by the government, administrative failures, high level of corruption among its representatives in power, as well as total failure to fulfill its obligations to the nation, primarily in social sphere.
See the
link
for further details of the achievements of the CPRF.