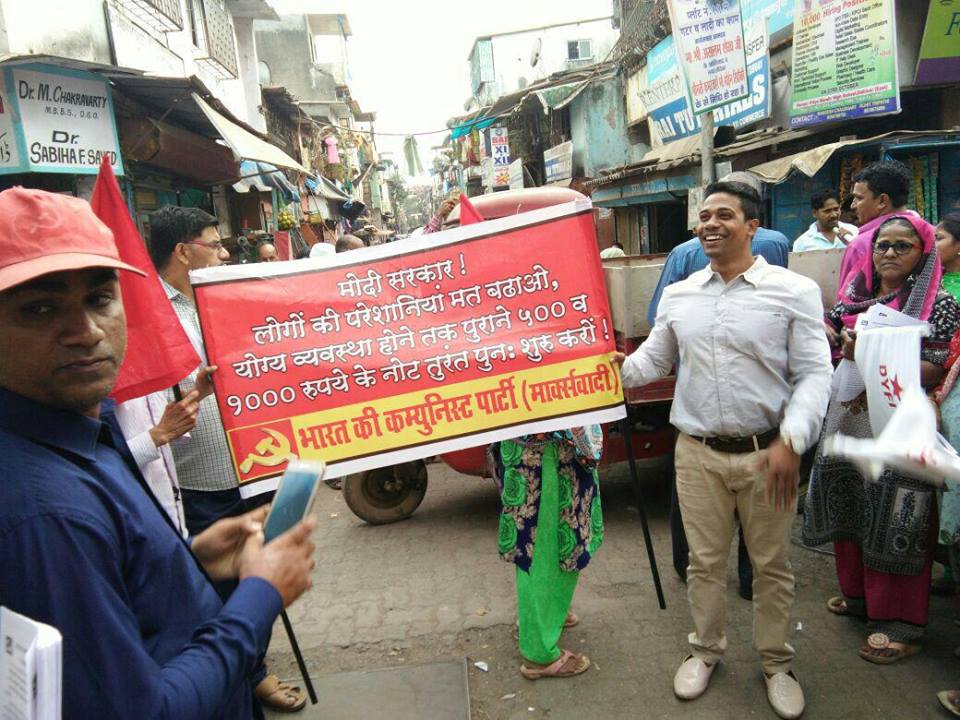 The Communist Party of India-Marxist warned the Modi government that the due date to end old notes could be devastating for the urban and rural working people.
ICP, 19 November 2016
The statement issued by the Polit Bureau of the Communist Party of India (Marxist) reiterated that until adequate supply of currency notes are available, transactions with old notes should be allowed till December 30, the date announced by the government after which they will be illegal. 
According to the statement, "The people of the country are being subjected to extremely inhuman harassment and collapse of their day to day livelihood. There are reports that already around 47 deaths have taken place owing to this decision... This will hit hard the poorer sections who will have to spend that much more time converting their meager cash savings."
The decision to make a PAN card (Permanent Account Number) which is a code that is necessary for financial transactions, compulsory to open an account has made it impossible for the urban and rural poor to open a bank account.  
The statement points out that the informal sector workers who constitute the bulk of the working class are unable to get their cash wages. It also underlines that the cooperative banking sector is being severely damaged by the ban on their accepting and exchanging notes which causes hardships to millions of farmers and the rural populace. 
In the statement, the CPI(M) demanded the Reserve Bank of India immediately to allow district and primary cooperative banks to conduct such transactions. The Polit Bureau condemned these decisions and demanded that they be scrapped. The Polit Bureau called upon all its units to intensify the protests on these demands and build a united movement.